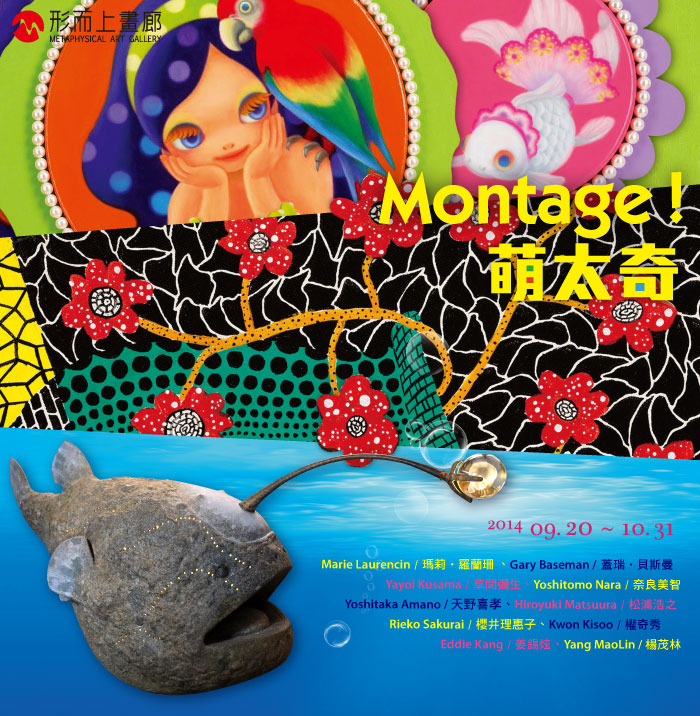 The cuteness has hundreds of postures.
Being truthful and natural are never justifiable reasons.
Turn the pages of our imaginative fairy tale, we see Montage sequences narrating warm and cute stories, which balance the heaviness of world. In the stories, there are still crazy monsters, a cry of sadness and main characters struggling for the dilemmas. But it's how the truthfulness works. It never plays by the rules. That's why we can be sincere and honest and in the meantime artificial and unreal; we can be elegant but crazy; we can be idealistic for our dream and justice or be a man confessing himself to be completely shallow and evil. When the cuteness appears, even the very heart-stressing world suddenly becomes warm and sweet.
This exhibition includes artworks created by Marie Laurencin, Gary Baseman, Kusama Yayoi, Yoshitomo Nara, Yoshitaka Amano, Hiroyuki Matsuura, Sakurai Rieko, Kwon Ki soo, Eddie Kang, Yang Mao-lin and Yang Na. The beauty of their work goes beyond cuteness. One could feel it warm, interesting, humorous and even romantic. They share happiness and sadness; they show enthusiasm and loneliness. The depth of cuteness has no limits.

Look! Coco Chanel wears a black and blue scarf and shows her right shoulder leaning against a chair. Marie Laurencin portrays her big and black eyes, pink cheeks and a laid-back pose, which glow with youth, romance and visionary quality. Sakurai Rieko expresses young girls' fickle-minded characters with colorfulness. They are naive and clever at times. However, their eyes looking at you bravely shows their fearlessness and original intention. Yang Mao-lin shows his unique fairy tale. The fish living in the deep blue sea transforms into a leading role's vessel and riding horse. Our childhood imagination has come true and knocked down the seriousness as well as decent but nonsense manners in adults' world. One can explore the truth by following the fish swimming freely in the very deep water. Kusama Yayoi tells us her story with numerous dots. Her suffering, craziness and fantasy become so colorful. Her beauty and elegance spin around in the infinity universe. A little girl with a very big head and a pair of big eyes is a signature role in Yoshitomo Nara's paintings. She may look at you with her evil and innocent eyes; sometimes she even gives you a rude stare or looks askance at you; her look can become vacant or contemplative. Viewers are obsessed by the depth of her eye expression and recall their childhood memory. They then linger on without any thought of leaving. Yang Na paints Nana with a pair of big eyes, pursing her pouty lips, and a heavy makeup, to show her charm and confidence. But you feel that she negates herself all at once. Dongguri flies in the red sky happily and freely. However, the landing is also a cheerful experience because he is going to dance with falling flowers. Kwon Ki soo expresses his values of life: life is a passionate game, which can always be restarted. Do not lose your own courage.

It is all right to get the unavoidable depression and rejection. Why not to have your own Montage sequences? Cut and edit your favorite colors, lines, and compositions to narrate your own story with opening remarks "once upon a time "! No matter how crazy and complex the plots are, please just be yourself, a truthful, adorable and sweet person. Your sweet smile will drive the ridiculousness and stress away.

Welcome to Montage, the cuteness and sweetness are going to light up your world!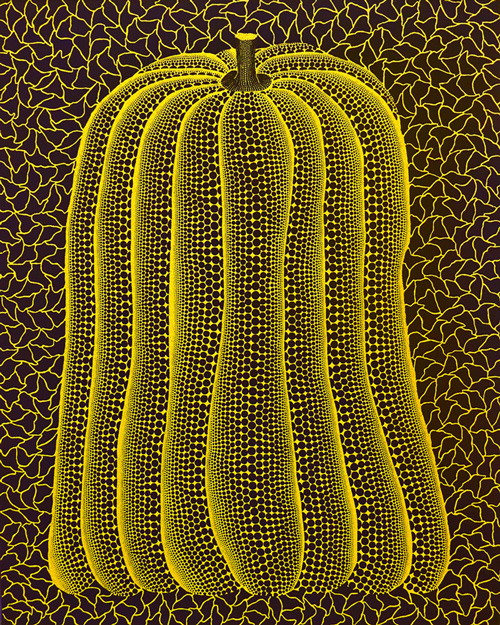 Yayoi Kusama / Pumpkin / 91x72.7cm / 1991 / Acrylic on canvas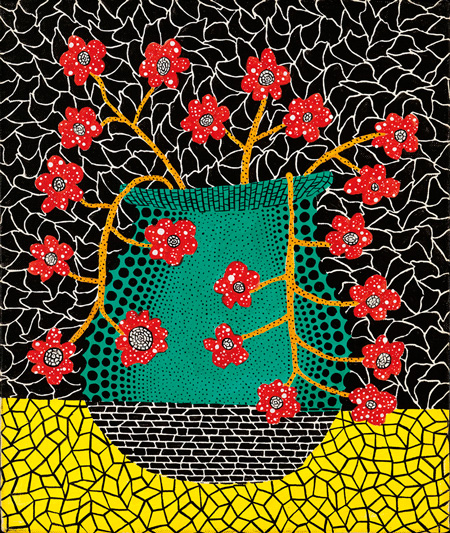 Kusama Yayo / Flowers / 45.5x38cm / 1983 / Acrylic-on-canvas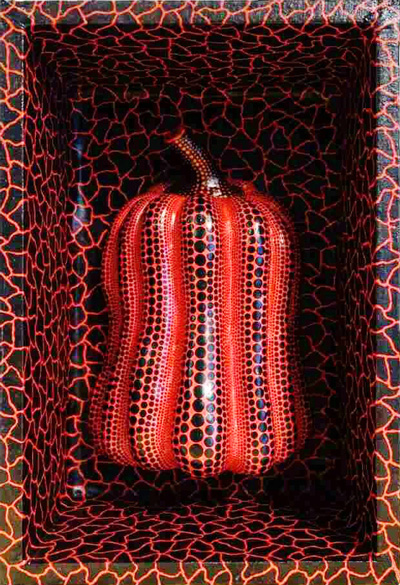 Kusama yayoi / Pumpkin (Red) / 30x20x10.5cm / 1992 / Mixed Media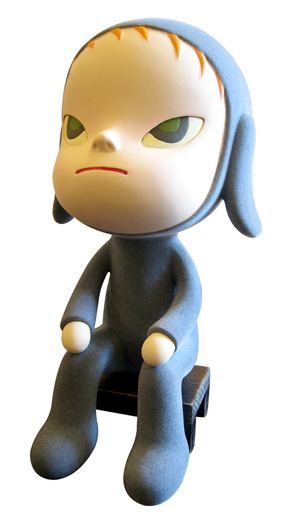 Yoshitomo Nara / Sleepless Night (Sitting) / 29.84x13.97x16.51cm / 2007 / sculpture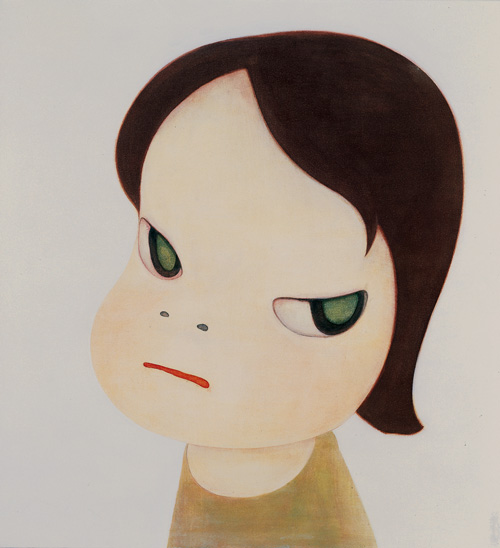 Yoshitomo Nara / Youth / 120x110cm / 2000 / Oil on canvas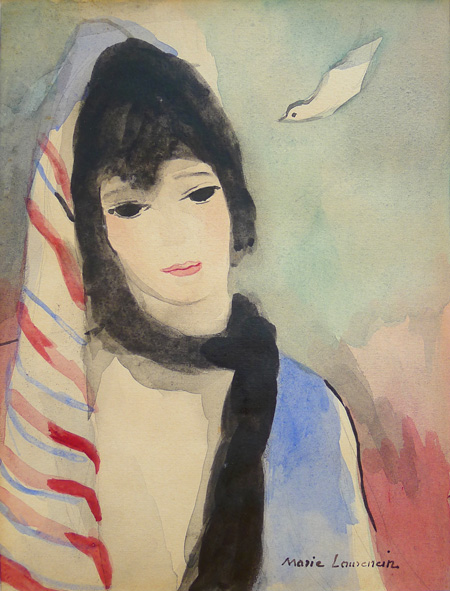 Marie Laurencin / 20x15.5 cm / 1923 / Watercolor on paper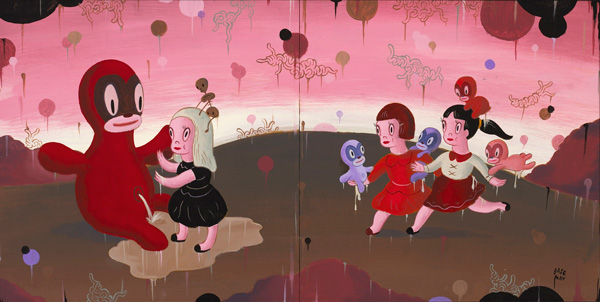 Gary Baseman / The Baptism of Chou Chou / 50.8x101.6cm / 2007 / Acrylic on wood panel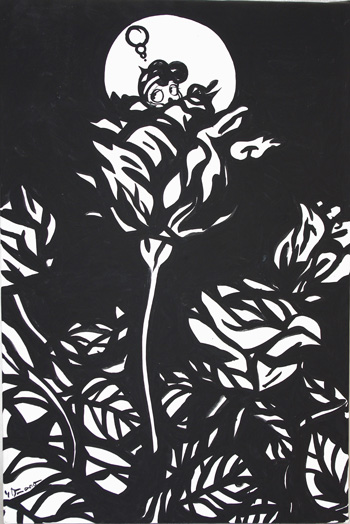 Yoshitaka Amano / Monochrolme S-5 / 41cmx27.5cm / 2009 / Acrylic on canvas
Hiroyuki Matsuura / Windy Bunny-luorescent Pink, Pastel Blue, Pastel Pink / each 150x52x56cm / 2007 / FRP
Rieko Sakurai / Elephant girl / 68x68cm / 2007 / Oil on canvas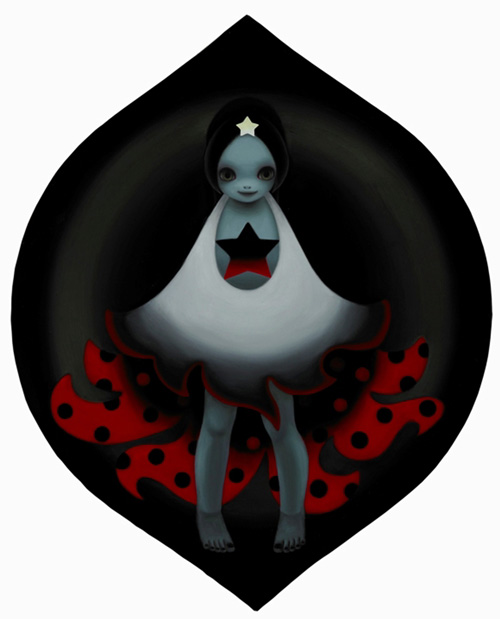 Rieko Sakurai / Cosmic girl II / 136x110cm / 2007 / Oil on canvas
Rieko Sakurai / Am I empty / 43x43cm / 2007 /
Oil canvas board
Rieko Sakurai / Dress up fish / 28.5x28.5cm / 2007 /
Oil canvas board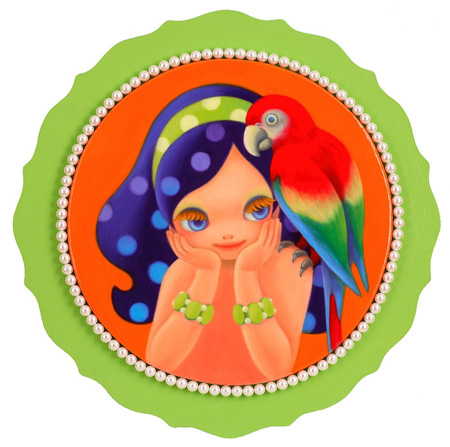 Rieko Sakurai / Bird girl / 60x60cm / 2007 / Oil canvas board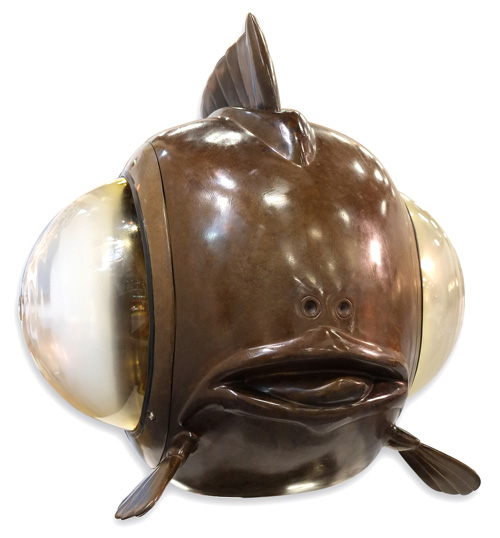 Yang Mao-Lin / The Big Eyes Bream of Oz / 64x44x60cm / 2013 / copper , colored glaze , LED, stainless steel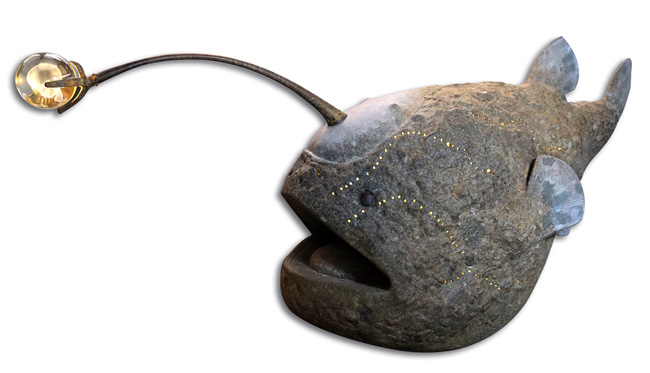 Tang Mao-Lin / The Lucky Anglerfish of Oz / 53x33x104cm / 2014 / copper , crystal, LED, stainless steel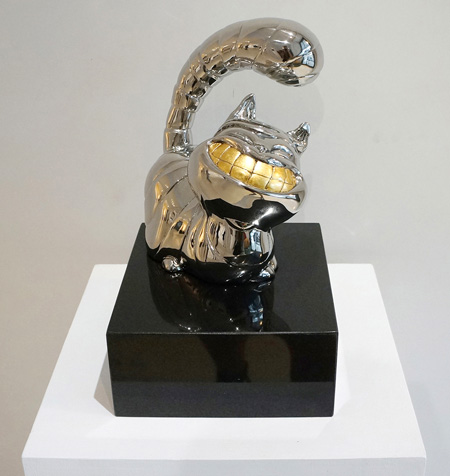 Tang Mao-Lin / Severed Mouth Kitty / 22x20x33cm / 2013 / stainless steel, golden leaf, granite
Kwan Ki Soo / Flying-2 / 130x194cm / 2008 / Acrylic on canvas on board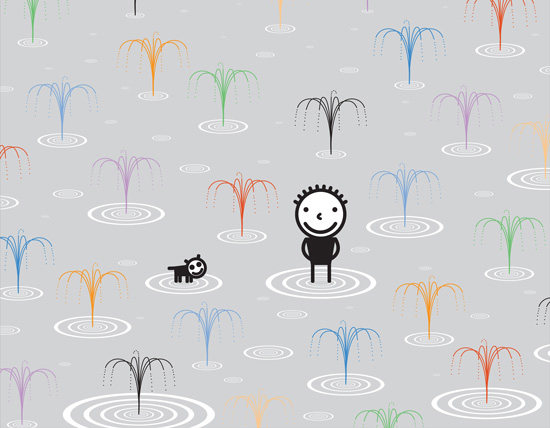 Kwan Ki Soo / Silver fountain / 91x116.5cm / 2008 / Acrylic on canvas on board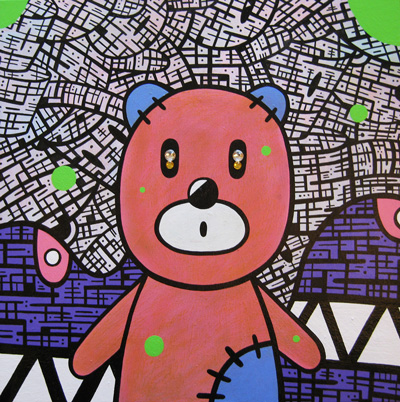 Kang Eddie / Stand still in the middle of tension / 38x38cm / 2010 / oil acrylic ink and Swarovski crystal on canvas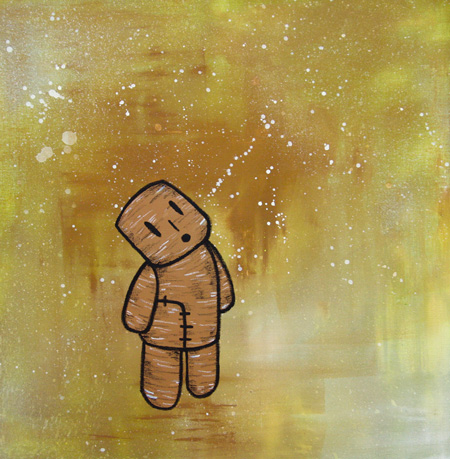 Kang Eddie / somewhere in my lost memories(brown) / 81x81cm / 2007 / Acrylic spray-paint Oil pastel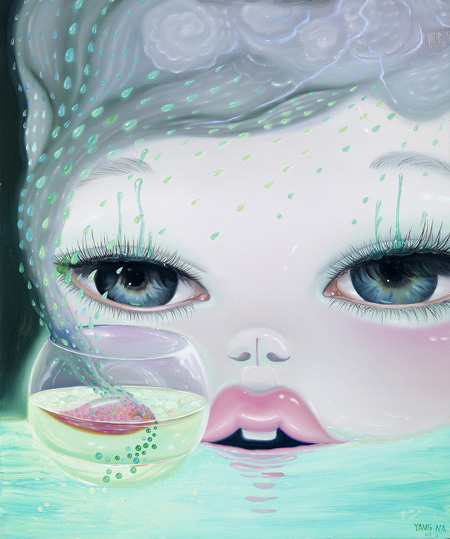 Yang Na / Rainy Day / 120x100cm / 2009 / Oil on canvas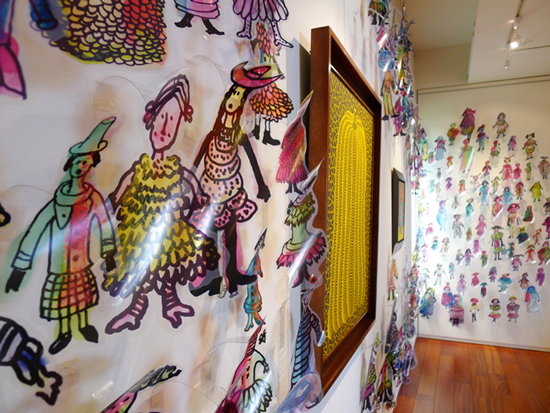 *Come to chick-in on Facebook during the exhibition,
you will get a chance to take a shoot with Kusama's "Wall of Dolls"!!