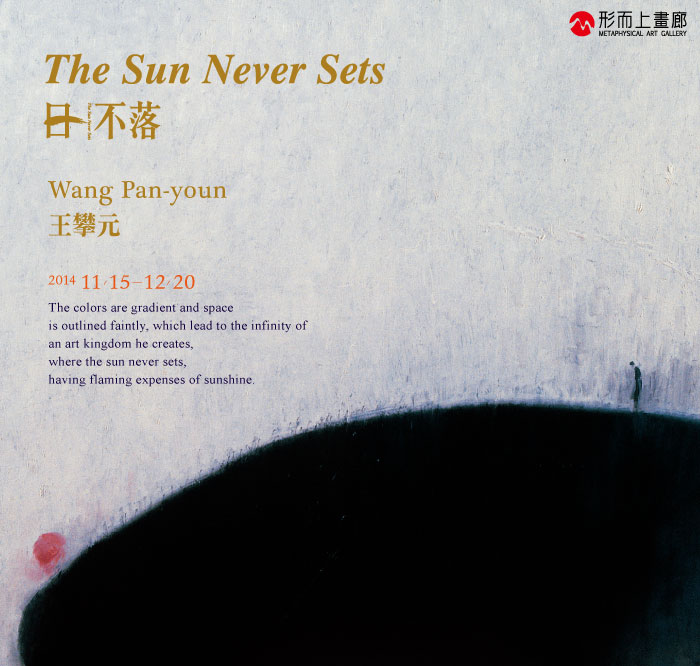 His passion and dedication dresses in flaming red, like the Sun never setting.
It is truly classical full of literary characters, but viewers are amazed by the revolutionary,
which is even a hundred years ahead of time!
In Wang Pan Youn's painting, viewers can sense quietness, simpleness and contemplation, but yet they have striking feelings afterwards. It is like that we stay beside the only one sun while living around the world; a different personal look at the world while always having something in our mind. His complicated, real, and touching life stories caused by war then turned into gradient colors and space in his painting. We also see ourselves couldn't take our eyes away from the harsh years of the past and struggling in an ocean of difficulties. However, the passion embedded in our minds is like the sun which never sets, having flaming expenses of sunshine.
The world he depressed is quite simple yet evokes considerable penetration. There could be a running dog, a kneeling prayer, an abandoned castle, or a overflew bird created in the corner of his painting. The application of negative space is not only a simple composition but also a rich and diverse concept and technique. It seems to be a figurative painting, but audience are attracted by his abstractionism. It is truly classical full of literary characters, but viewers are amazed by the revolutionary, which is even a hundred years ahead of time!
Mr. Wang's succinct turn of creation actually embodies thoughts and emotions. One isn't able to appreciate the real beauty and striking emotions that surround and enlighten you until seeing his authentic work! Look at "The Homecoming",the longing for your beloved became stronger when time passed by. People have varied feelings even though staring at the same horizon. The glimmer of light from the sky seems to show that people see full moon many times and make wishes to give their expression of getting together. "The Flaming Sun"is showingthe Sun engraved in his memory, full and warm. The flamed red and round shape are so beautiful that it seems hopeful and no more alone for him. A steed at "To Wish" craned his neck towards the sky and let out a battle cry, like a sign, which is then gone by the wind. The childhood experience of a fierce conflict in a big family made him realize that it is much more comfortable to dream of being a dog or a steed running through a forest of enormous trees alone but freely. Audiences can read his true love and love oath from "A Seated Beauty". He has promised that he and his soul mate would appreciate a carpet of leaves covers the mountains in the autumn, reed blossoms float upon the breeze, and a flock of geese fly to the south together. He promised to be together until the death do them part. There is a story regarding his past days of destitution at "Losing a Homestead". A typhoon swept away his house, a thatched hut built for his family. He misses the aroma of straw and the warmness of golden lights, which are left and engraved in his heart. There is grandness at"A Distant View".Mr. Wang considers the sky a curtain and the earth a folding screen. The unlimited sky invites him to a journey, in which there is more space to use his imagination. The green he is standing on seems to dye the horizon green too. The color at "Stared at the Sky"is not merely the color of the sun. It is the color mixed with tens of thousands of colors mimicking our varied emotions. It reminds him of a sincere promise: he is going to stay beside his lover with Kuafu's spirit of chasing the sun, no matter what makes them apart.
Mr. Wang's worried and twisted course of life make him more strong and fortitudinous in order to stay beside the warmth of genuine human contact. He never change his mind of pursuing his true life, neglecting wealth and honor, palpitating when thinking of his lifetime lover, valuing the genuine and the passion of keep painting. Mr. Wang's world full of tender and deep affections, like the sun never setting. The farther the grander. Every scene is beautiful and brilliant. Welcome to appreciate the flaming red shining in a varied world!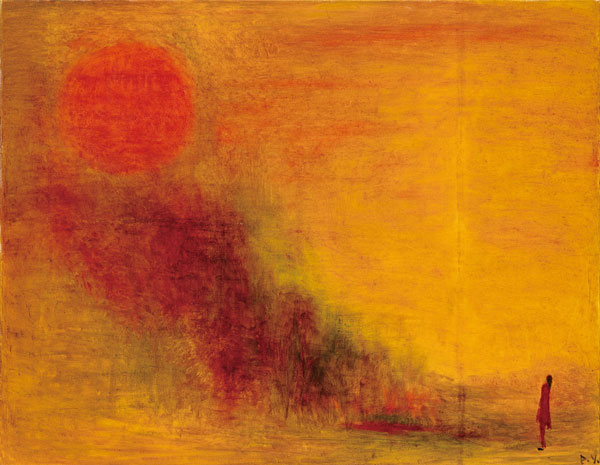 To Look at the Sun / 91x117 cm / 1975 / oil painting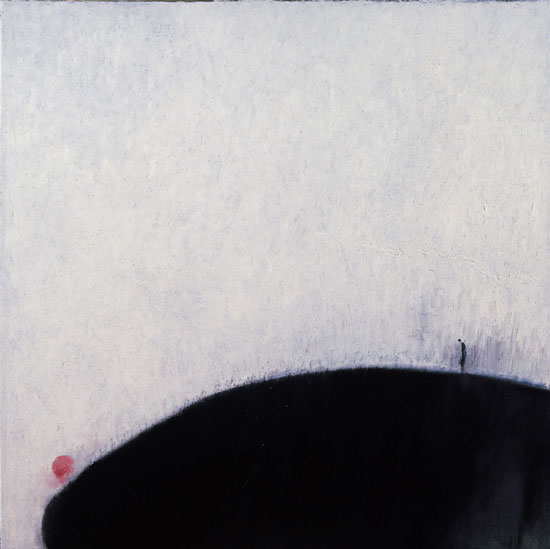 The Homecoming / 91x91 cm / 1978 / oil painting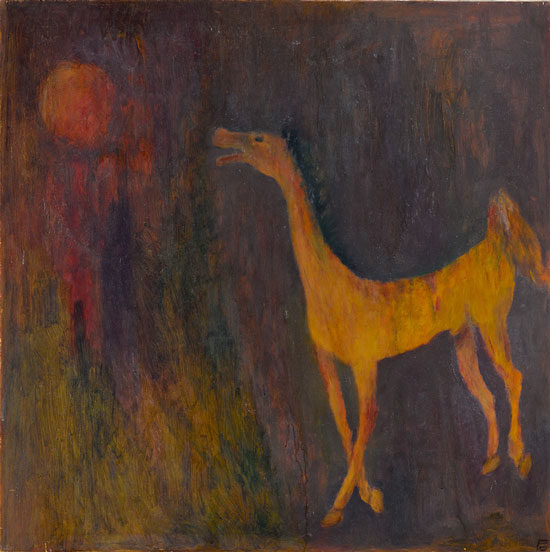 To Wish / 93x93 cm / 1988 / oil painting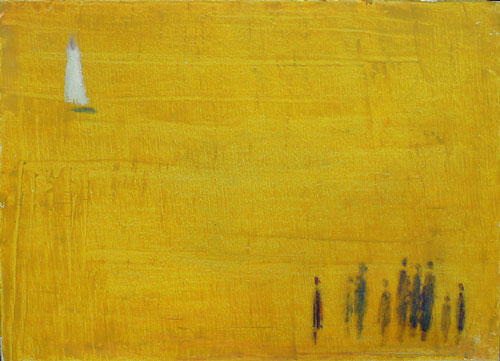 Excepted Your Coming Back / 24x33 cm / 1995 / oil painting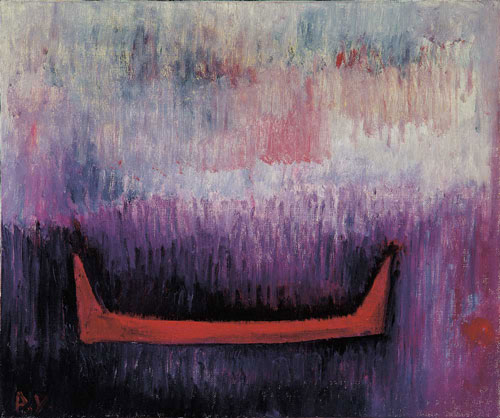 Boat / 38.5x46 cm / 2000 / oil painting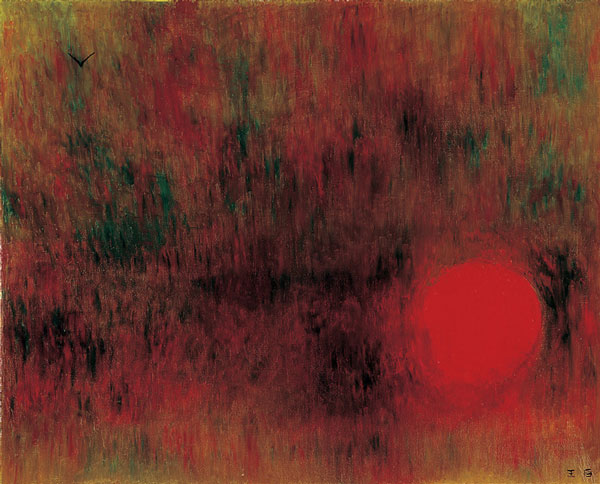 The Flaming Sun / 130x162cm / 2001 / oil painting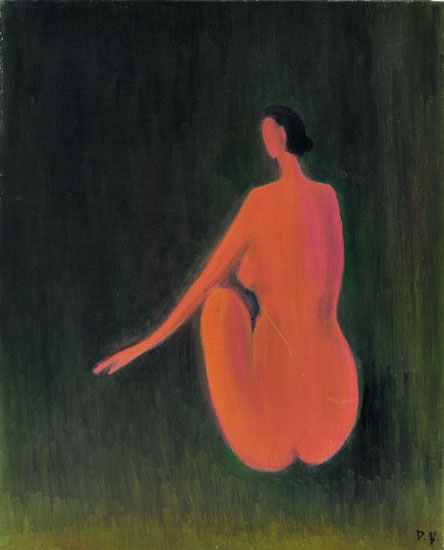 A Seated Beauty / 64x52 cm / 1992 / oil painting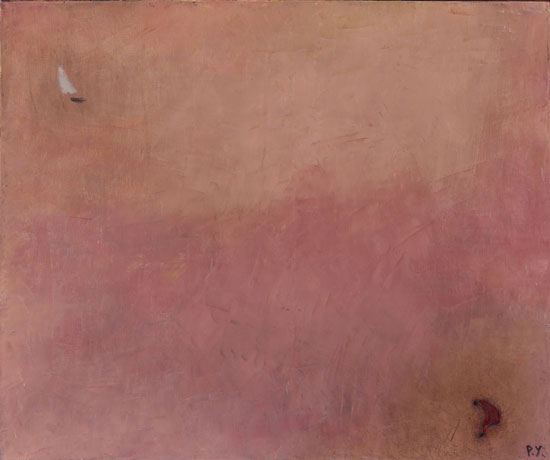 None Avails / 60x72 cm / 1982 / oil painting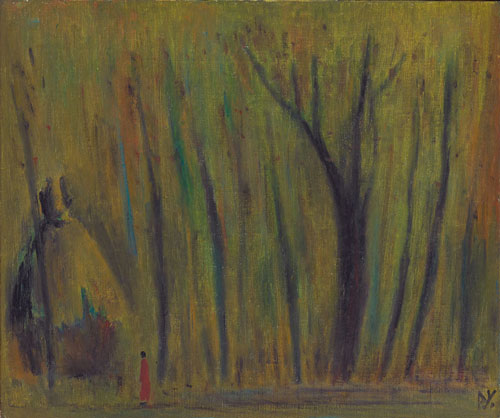 Losing a Homestead / 38x45.5 cm / 1990 / oil painting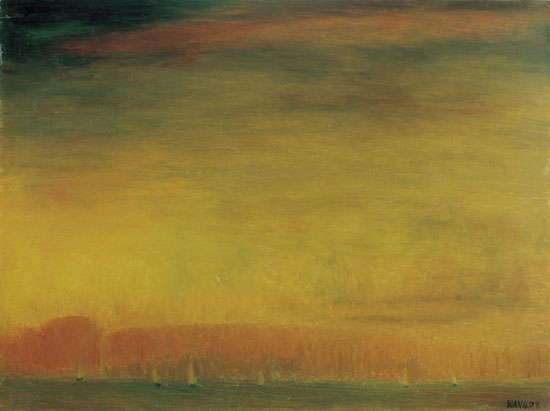 Returning Sails / 97x130 cm / 1988 / oil painting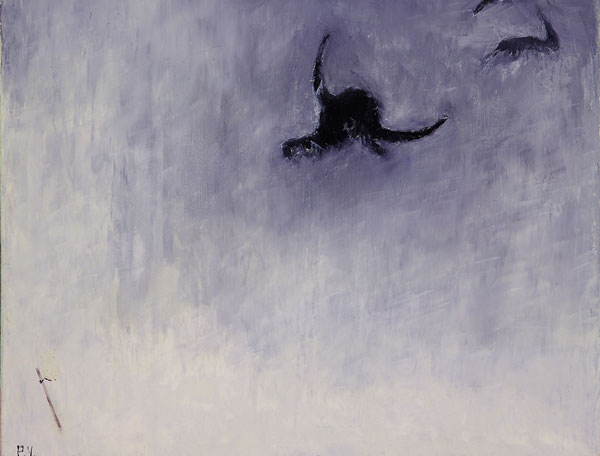 A Buffalo in the Water / 80x100 cm / 1978 / oil painting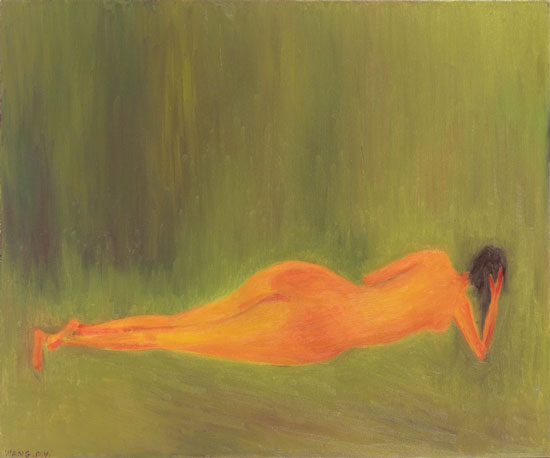 Longing for You / 60.5x72.5 cm / 1988 / oil painting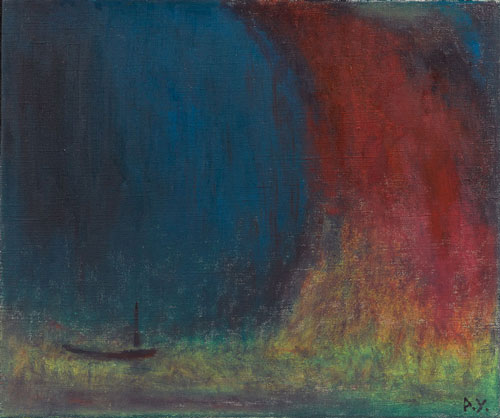 Blue Mountain / 38x45.5 cm / 1996 / oil painting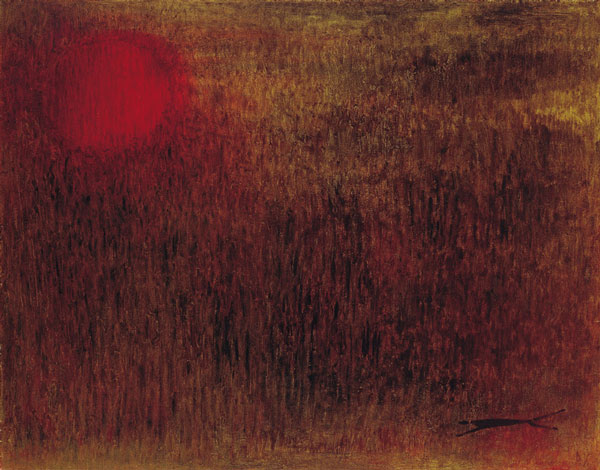 A Distant Road / 116x90 cm / 1996 / oil painting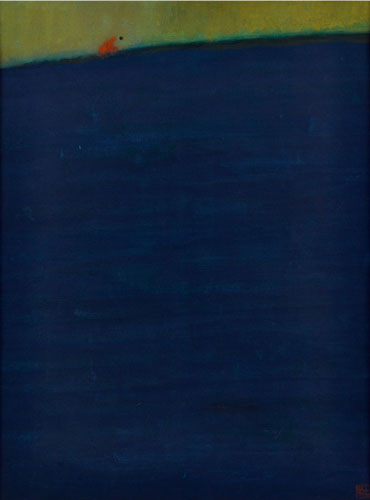 Over the sea / 55.2x41.8 cm / 1979 / watercolor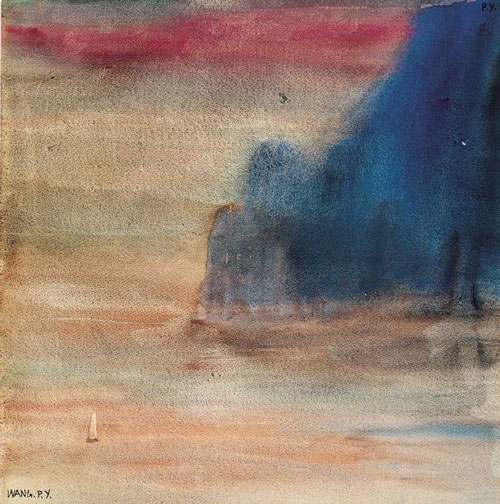 Autumn Water / 50.5x50 cm / 1976 / watercolor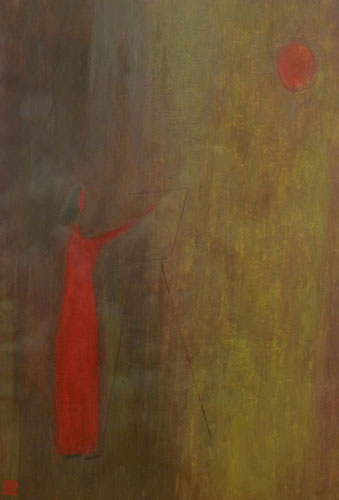 Painter / 73x60 cm / 1960 / watercolor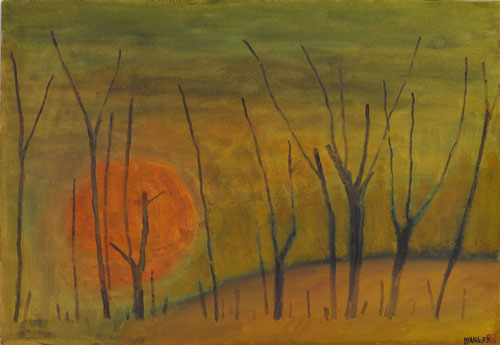 The Light of the Setting Sun / 54x78 cm / 1978 / watercolor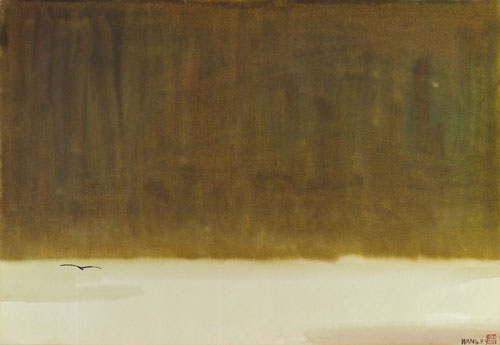 A Flying Goose / 54x78 cm / 1983 / watercolor