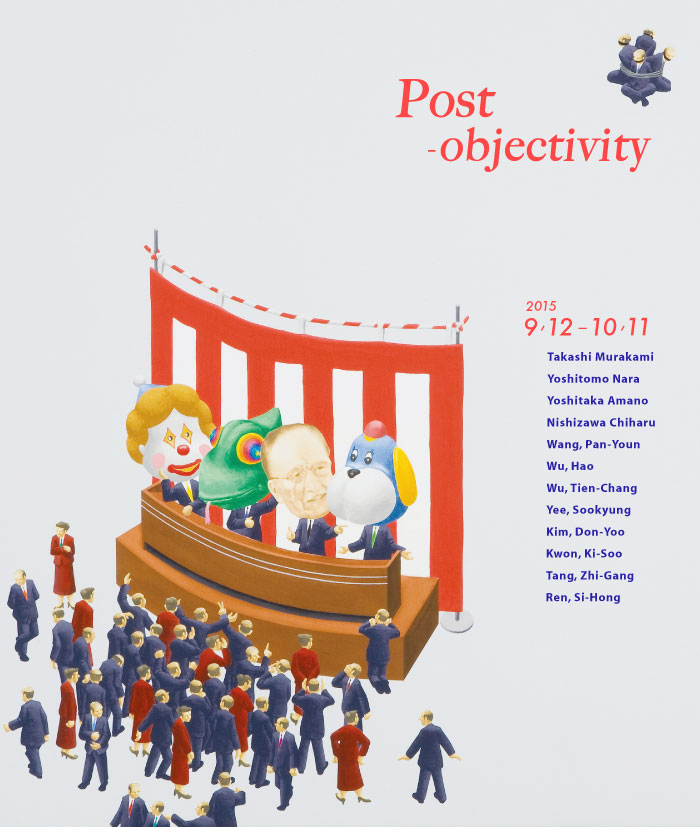 No fortuitousness in real art.
The vocabulary "objectivity", is usually opposite to subjectivity; however, when speaking of expression of art, objective notions could be a type of absolute subject, pure temperament reveal. Through the life experiences of themselves and subtle observation, artists convert reality into another concrete appearance which is more charming and atmospheric; and that is why art can transcend time and space. The "Post-objectivity", happened to be a fascinating posture which is led by the inner strain derived from the contradiction between subjectivity and objectivity.
With cerebration and emotion as the backing, there is no fortuitousness in real art. Artists grasp the shrewdness and ingenious thoughts they have innately to create those pieces that are unique and uncopiable by the form decided what artists intend to express with their accurate perspective and point of view, bring out instinctive resonance from viewers, and touch their inner feelings. No matter abstract or realistic, regardless of the emotional shout of self-reflection, external issue from society or politics, or manifest to satirize, to hint, to reverse, once when artists are composing, they already fallen into subjective empathy and judgment. Behind their detached points of view, they have plunged as moths to a flame. The contradictive esthetics of post-objectivity, which breaks through the inflexibilities and frames, gives the world space of hope with more tolerance and diversity again.
There are always thick emotions in the end of terse rationality. Who can ever draw a clear line between objectivity and subjectivity? Eternity appears on the top of epochs, that is what we could only remember. The "Post-objectivity" will present 12 international artists' tremendous masterpieces, which with heart-shaking unrestraint and tolerance of witness and reflection. We sincerely welcome you being here in our gallery face to face with the masterpieces, and imagine the subjective imagery fermented from objective thoughts.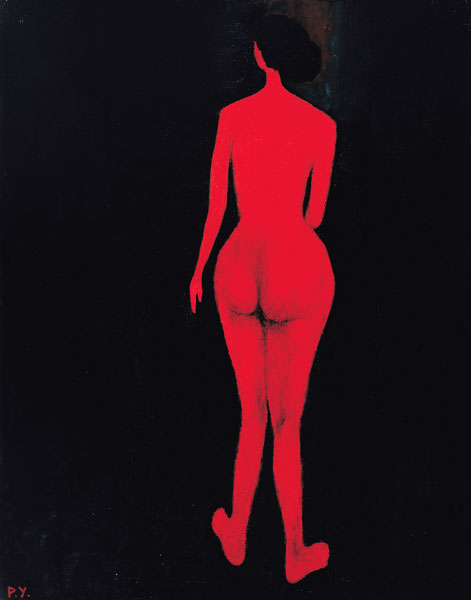 Wang Pan Youn / A Red Shadow / 116.5x91cm / 1980 / Oil on Canvas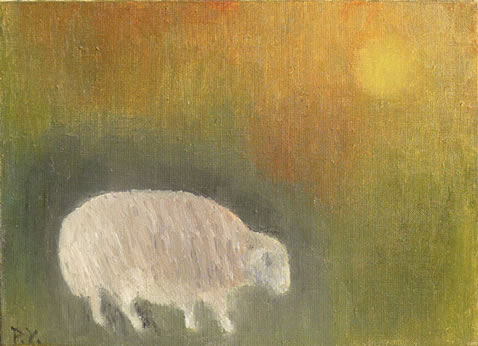 Wang Pan Youn / Under the Moon / 24x33cm / 1996 / Oil on Canvas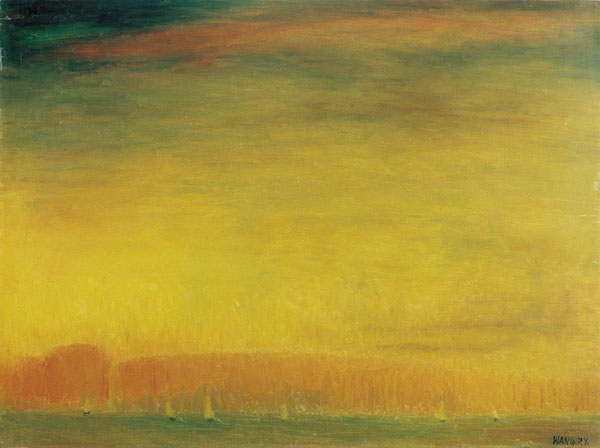 Wang Pan Youn / Returning Sails / 97x130 cm / 1988 / oil painting
Yee Sookyung / Translated Vase TVW23 / 70x60x140(h)cm / 2014 / Ceramic Shards,24k Gold Leaf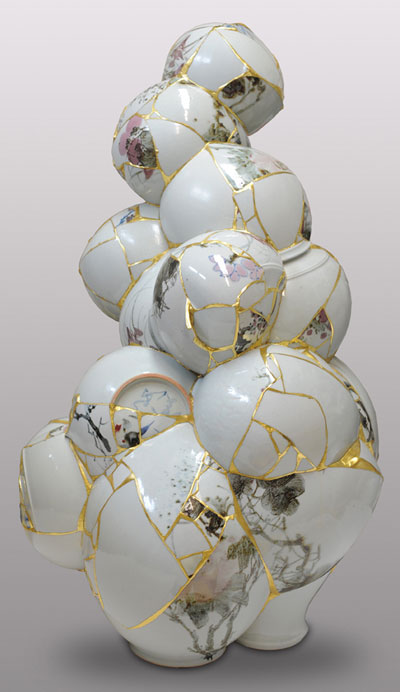 Yee Sookyung / Translated Vase TVW18 / 66x60x106(h)cm / 2014 / Ceramic Shards,24k Gold Leaf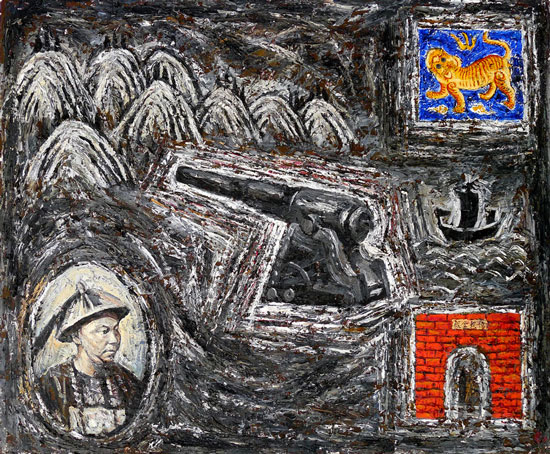 Wu Tien Chang / The Association of Fort / 53x65cm / 1991 / Oil on Canvas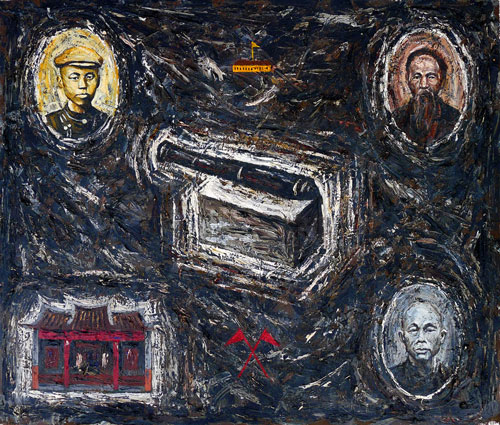 Wu Tien Chang / The Association of Fort / 45.5x53cm / 1991 / Oil on Canvas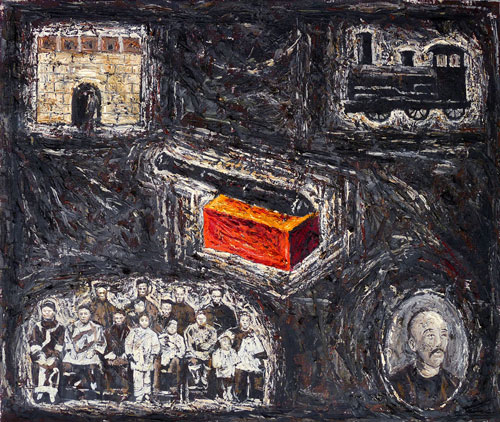 Wu Tien Chang / The Association of Fort / 45.5x53cm / 1991 / Oil on Canvas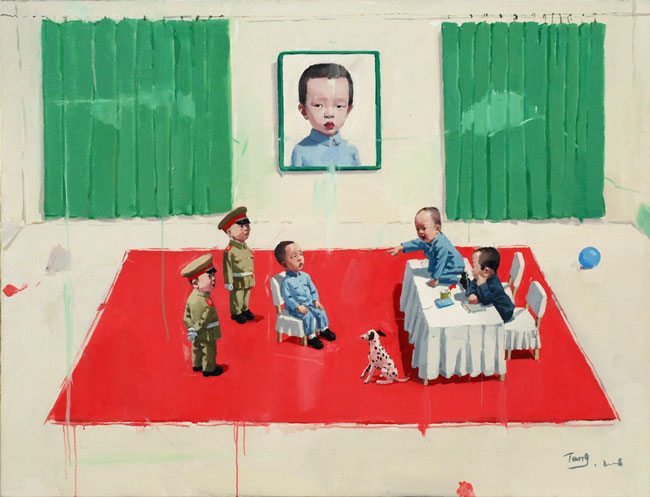 Tang Zhi-Gan / Chinese Fairytale / 130x170cm / 2008 / Oil on Canvas
Tang Zhi-Gan / The Era of Children / 80x100cm / 2003 / Oil on Canvas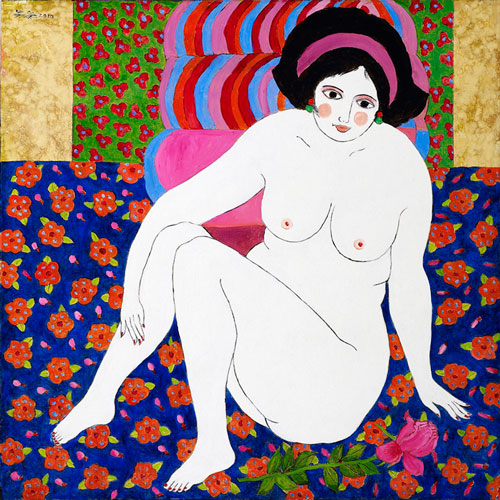 Wu Hao / Flowers in her eyes / 81x81cm / 2010 / Oil on Canvas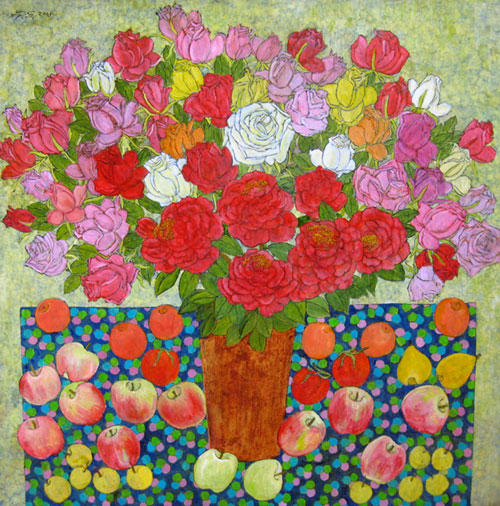 Wu Hao / Affection / 100x100cm/ 2008 / Oil on canvas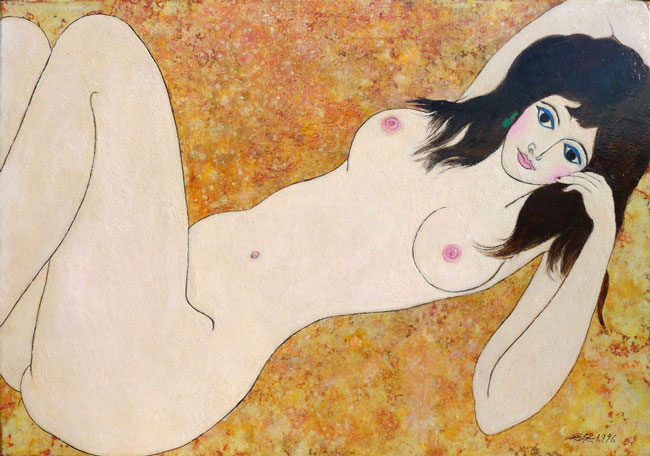 Wu Hao / A Beauty / 50.5x72.5cm / 1996 / Oil on canvas
Ren Sihong / Gymnastics Second Part-Punching /
31×26.5×57cm / 2005 / Copper

Ren Sihong / Gymnastics Second Part-Punching /
32.5×21×58cm / 2005 / Copper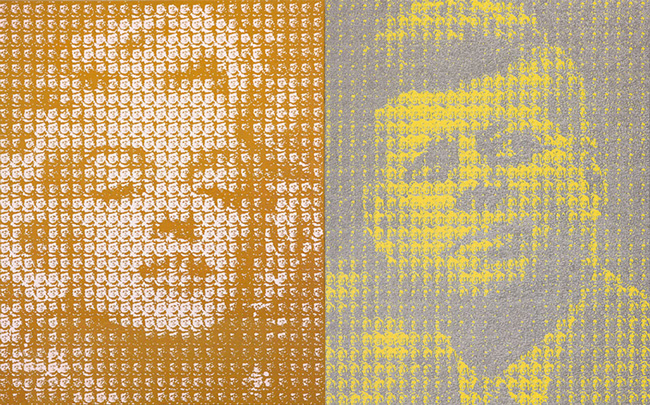 Kim Don Yoo / Monroe v.s Kennedy / 116.7x182cm / 2007 / Oil on Canvas
Yoshitaka Amano / DL-I / 50x50x10cm / 2007 / Automotive paint and acrylic on aluminum panel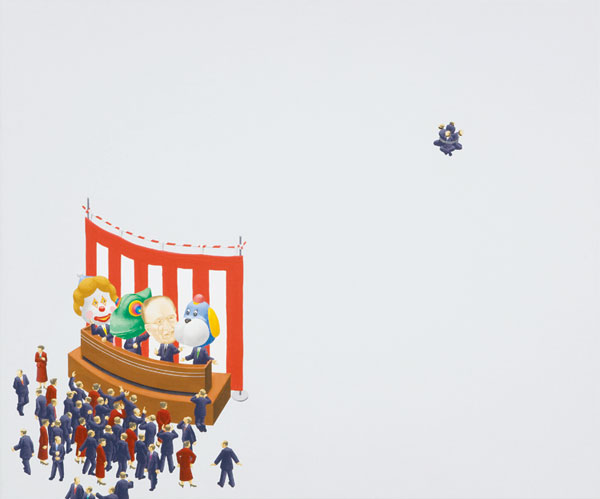 Nishizawa Chiharu / Like Today's in Tone / 61x73cm / 2009 / Acrylic on Canvas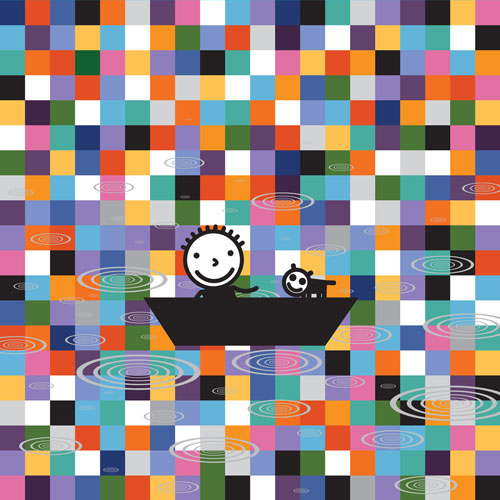 Kown Ki-soo / Square Forest / 130x130cm / 2008 / Acrylic on Canvas on Board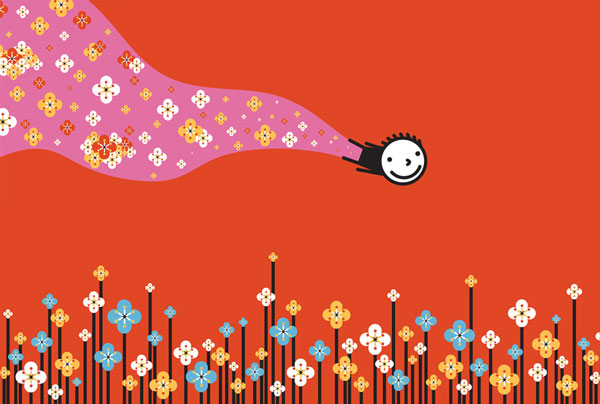 Kown Ki-soo / Flying-2 / 130x194cm / 2008 / Acrylic on Canvas on Board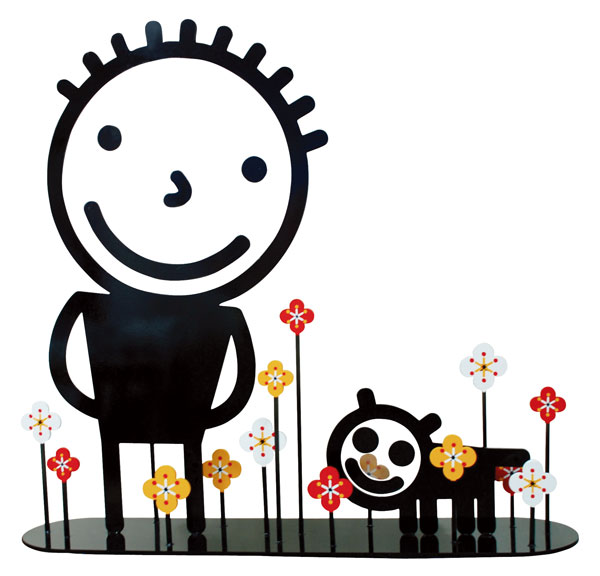 Kwon Ki-soo / A flower garden / 123(h)x130x30cm / 2007 ~ 2008 / steel and plexiglass painted with acrylic and urethane