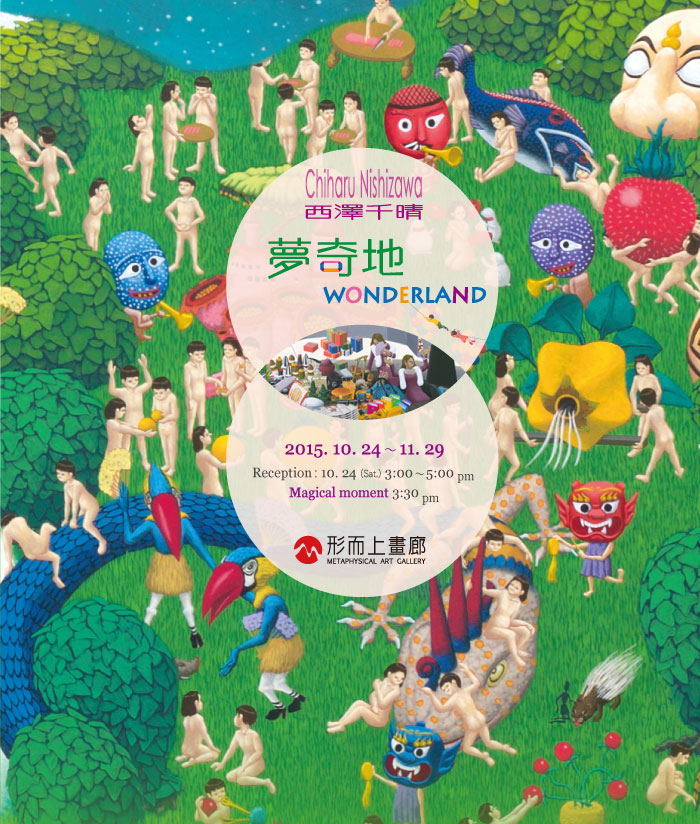 Painting is a way of seeing. Living in this impure world, Nishizawa like an idealist confused in a utilitarian time, aspires to find a way to change via painting. His works retold the real world through fables and legends, and which is his sensitive observation of human relations with the environment. When all the creative ideas begin to dance on those meticulously and mechanically structured images, Nishizawa oversees all that happens in the current real life and cleverly materializes them by painting. Not what one sees but what one thinks is real. Nishizawa looks forward to more expected or unexpected stories taking shape in his wonderland.
This is Nishizawa's second individual exhibition in Taiwan, and it has been five years since his last. "For this exhibition I picture two worlds, one real and the other imaginary. And the people in the imaginary world aspire to rescue those afloat in the real world. I make use of more dreamy colors in works to express those two worlds more clearly."
Nishizawa Chiharu gives the title "Wonderland" to his upcoming exhibition at Metaphysical Art Gallery. His works seem like dreams, like a wonderland; but just a closer look into the bright and pleasant wonderland, one actually discovers many layers of anxiety and crisis as well as questions to multiple values embedded. His art is rooted in, and originated from, his observation and reflections of social reality. The this-worldly characters are much similar to the engraving art of Ukiyo-e which was popular in seventeenth-century Japan. "Ukiyo" refers the general social aspects in real life. While the real world seems full of misery and prosperity are nothing more than an illusion. And underneath the lush and pleasant colors, however, there surfaces a restless feel of haste and discomfort.
"Modern people exhaust themselves living in the real world they have no control of; they are at loss of faith, not knowing where to go, afloat in the world." Nishizawa said. In this complex society that moves and changes so fast, so rare is the wonderland that can really bring us inner peace and tranquility. Precisely because of that, "for those who live in the real world like I do, I want to paint a wonderland that can truly communicate peace, joy, and hope."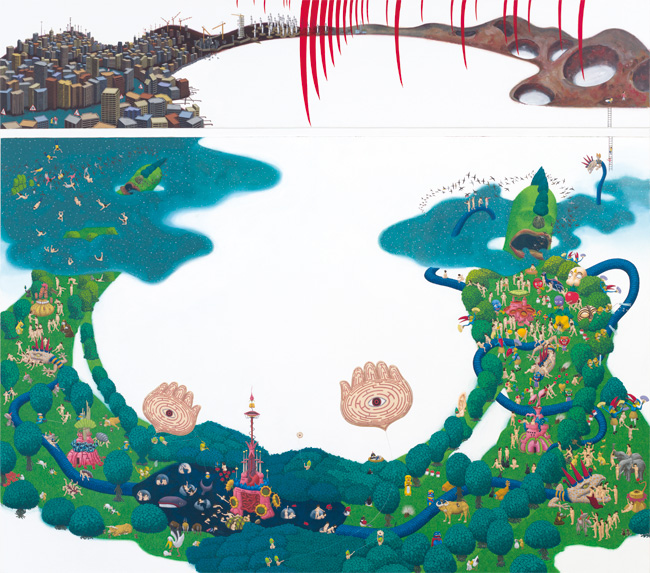 Shelter-b / 180x194cm / 2015 / Panel, Acrylic on Canvas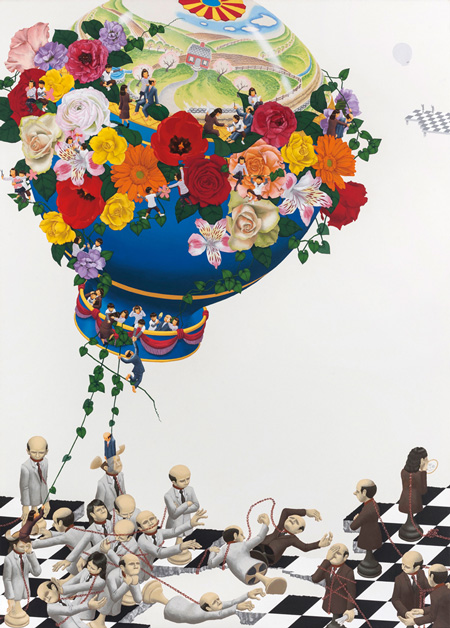 Balloon-b / 91x65cm / 2014 / Acrylic on Canvas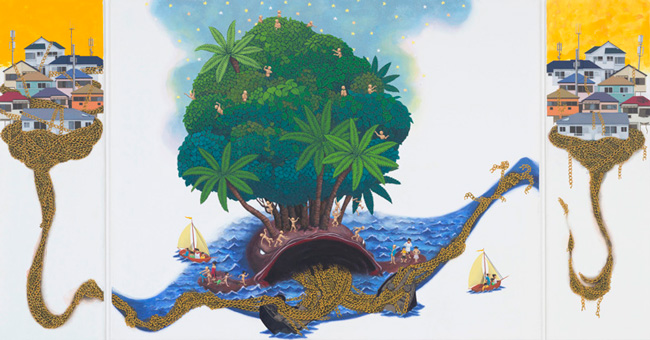 Shelter-a / 72.7x139cm / 2014 / Acrylic on Canvas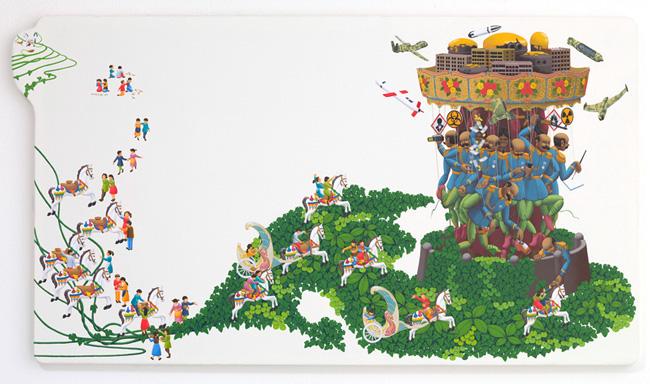 Merry Go Round / 72x130cm / 2013 / Acrylic on Canvas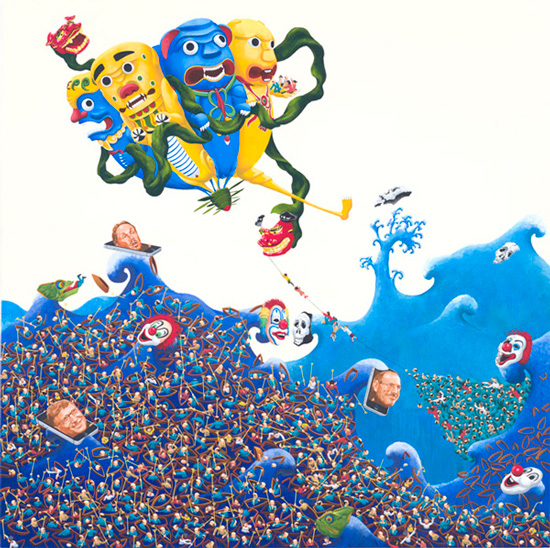 The Long-awaited Surge / 130x130cm / 2015 / Panel, Acrylic on Canvas
Which One Do You Choose? / 72.5x91cm / 2015 / Acrylic on Canvas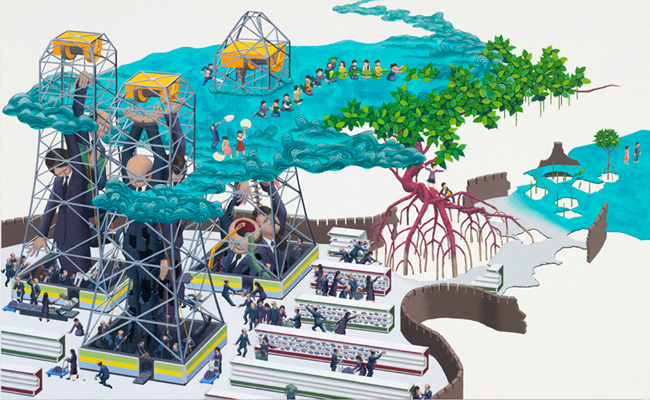 New Waves / 80x130cm / 2014 / Acrylic on Canvas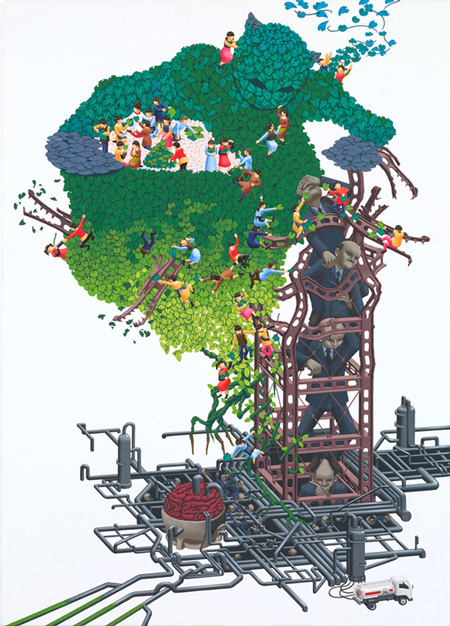 Iron Frames and Growing Leaves / 91x65cm / 2013 / Acrylic on Canvas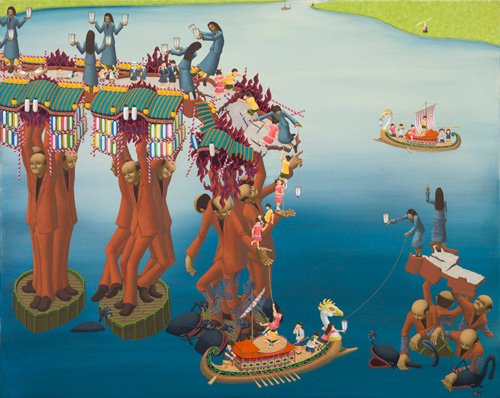 Sending Off Our Children / 72x91cm / 2013 / Acrylic on Canvas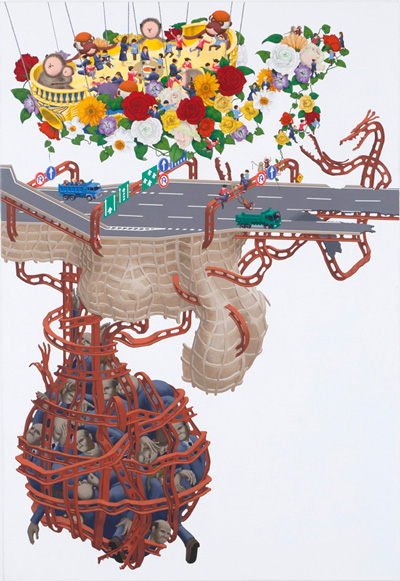 Balloon-a / 116.5x80cm / 2014 / Acrylic on Canvas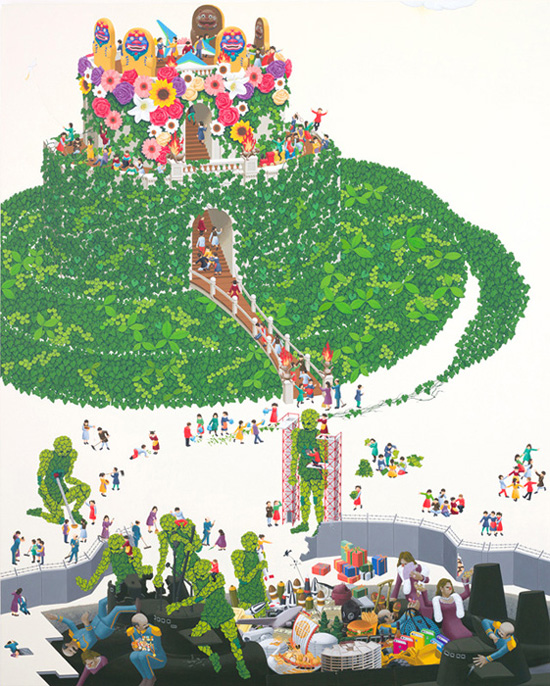 Green Fields / 162x130cm / 2013 / Acrylic on Canvas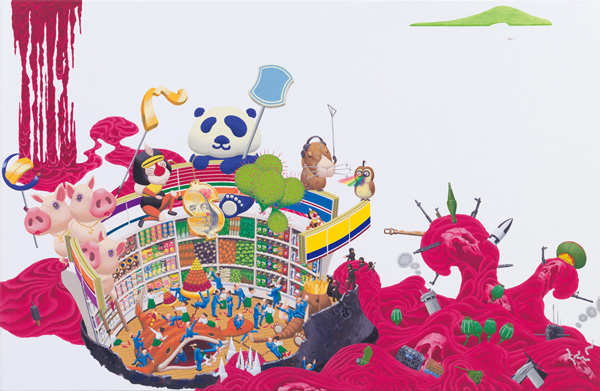 Impending Disaster / 65.5x100cm / 2015 / Acrylic on Canvas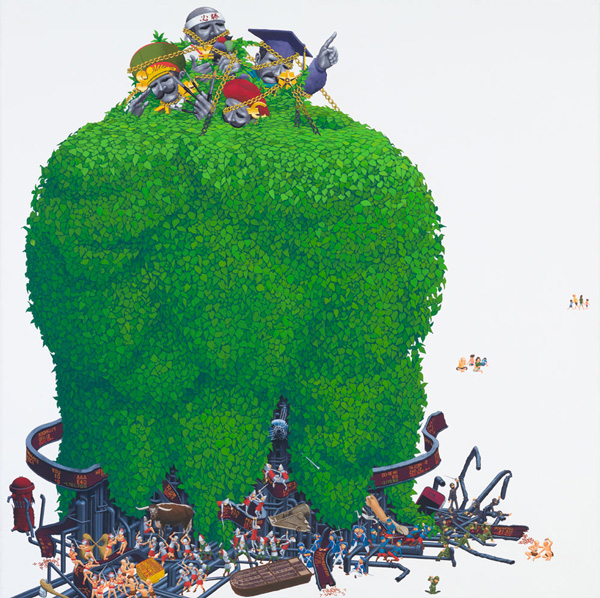 Verdantly Overgrown / 116.7x116.7cm / 2015 / Acrylic on Canvas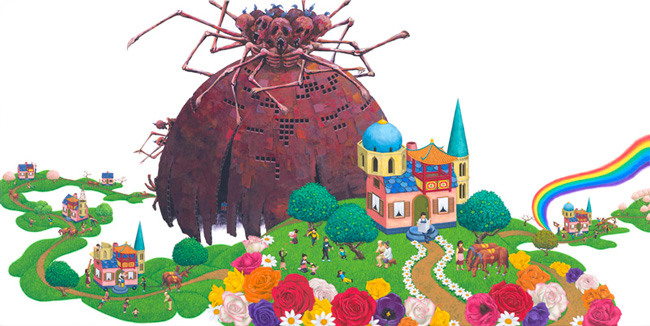 The Little House / 60x120cm / 2015 / Panel, Acrylic on Canvas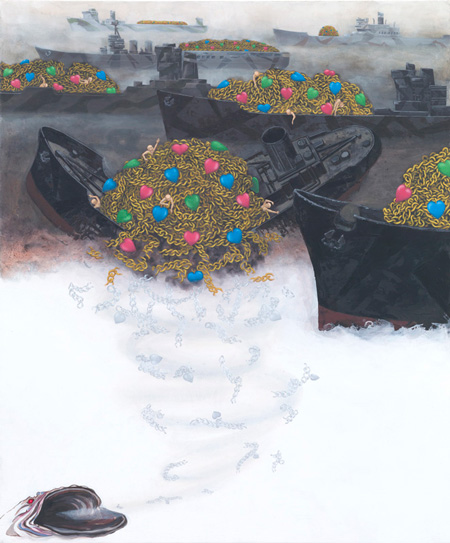 Seven Ships / 73x 60.5cm / 2014 / Acrylic on Canvas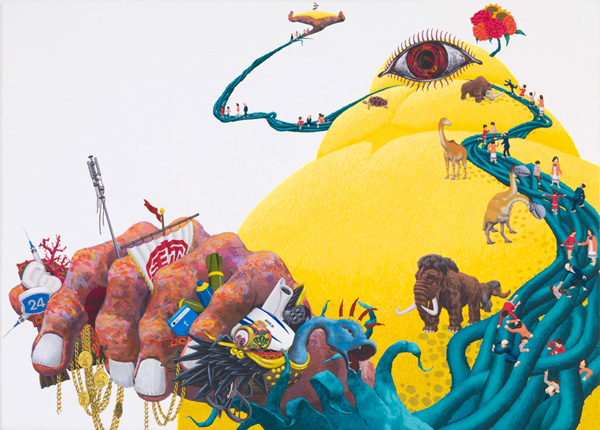 Walking in Your Footsteps / 65x91cm / 2015 / Acrylic on Canvas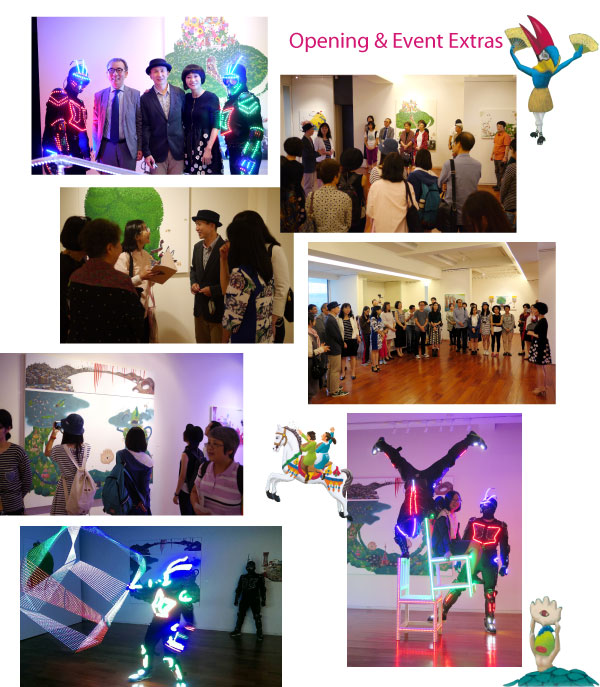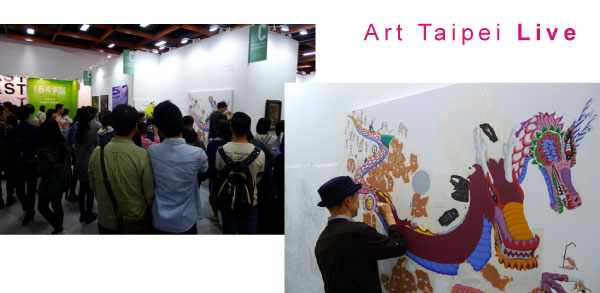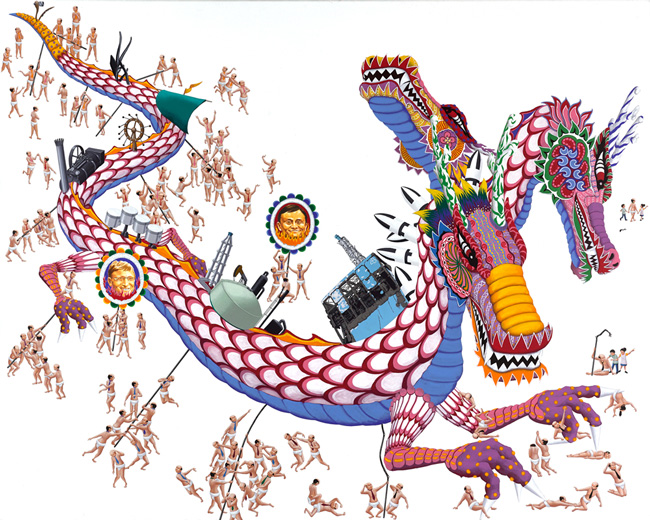 Make Merry / 130x162cm / 2015 / Acrylic on Canvas