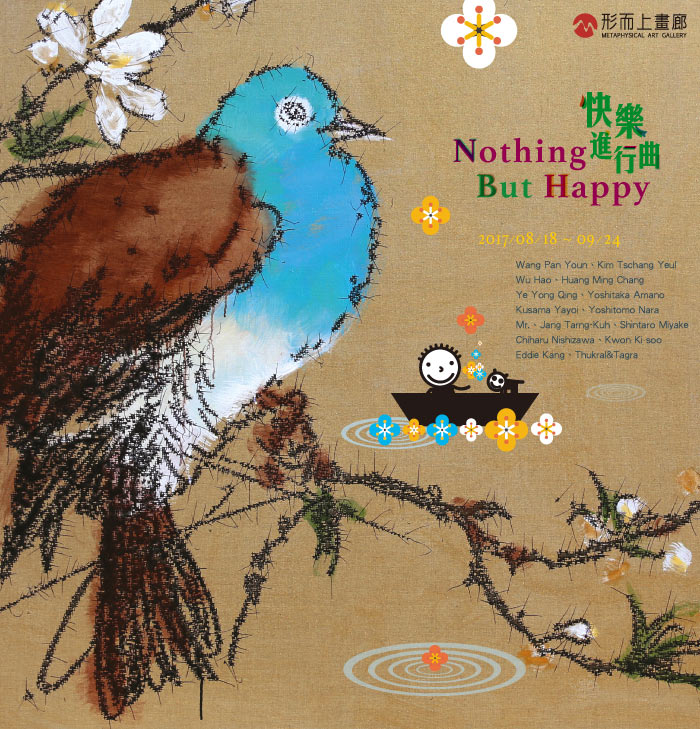 Happiness is a way of life and also a wisdom, let us free to experience and see the nature of the world. The similar picture comes from the dream touching your heart or in your simple daily life. We definitely have reason to be happy, so as art. "The foundation of art is the radiant power of humanity," says Tolstoy. Life stories of artists like falling notes, playing a pleasant march with full of hope.
Let's jump on the crazed train with fullest of art magic! You open the first page to a fairy tale and smile; along the pleasant melody, you begin a little summer trip with the best friends of Mr. in search for all the little happiness. And the red sun hangs afar above the ground, gorgeous like a dream, as if it is telling Wang Pan Youn that displacement is actually the takeoff of sailing a thousand miles. Or you step into Kusama Yayoi's fantastic pumpkin field; it is so simple and orderly, but it's also lush that it fascinates you. Yoshitomo Nara's big-eyed kids are wild yet innocent as ever, flying in the light aircraft high in the sky. As for Yoshitaka Amano's glittering, pretty nymphs, their bright, watery yet seeming wicked eyes make us curious for a peek into their secrets. An attempt to rid himself of all restraints, in the forest of desires, Chiharu Nishizawa reveals his constant pursuit of the incredible epic inner world. The horse racing is intense as Wu Hao's plentiful creativity. The memory seems to follow the curvet of the horse and finally falls on the most colorful page of life. So the eternal instant of glory and inspiration have been created. We also see Shintaro Miyake as the captain of the pirate ship, aspiring to become king in the paradise at sea. Then we step into the deep of Kwon Ki Soo's colorful bamboo forest like we are Dongguri who broke into the Peach Garden by mistake, and we bask in simple joy just like Dongguri. Elsewhere, Huang Ming Chang's water buffaloes are taking the cool pleasure by the pond in a summer afternoon; the breeze makes ripples in the pond, and the dragonflies are dancing among the lotus leaves. And we find Eddie Kang seeking balance between planes and three dimensions, with his particular humor, disinclined to lose himself in the city and become the puppet under any discipline. We also find the spectacle of Ye Yong Qing, in which he searches for a modern spirit in the Song garden and gently places the universe in his chest. Or, in regular order with self-comfort, with his natural romanticism, and with a rich philosophy of life embedded underneath, Kim Tschang Yeul tells the story of Thukral & Tagra.
Emotions will be infected. The 15 international artists present a pleasant artistic magic, so happy molecules is rendering in the world. Let everything becomes so beautiful.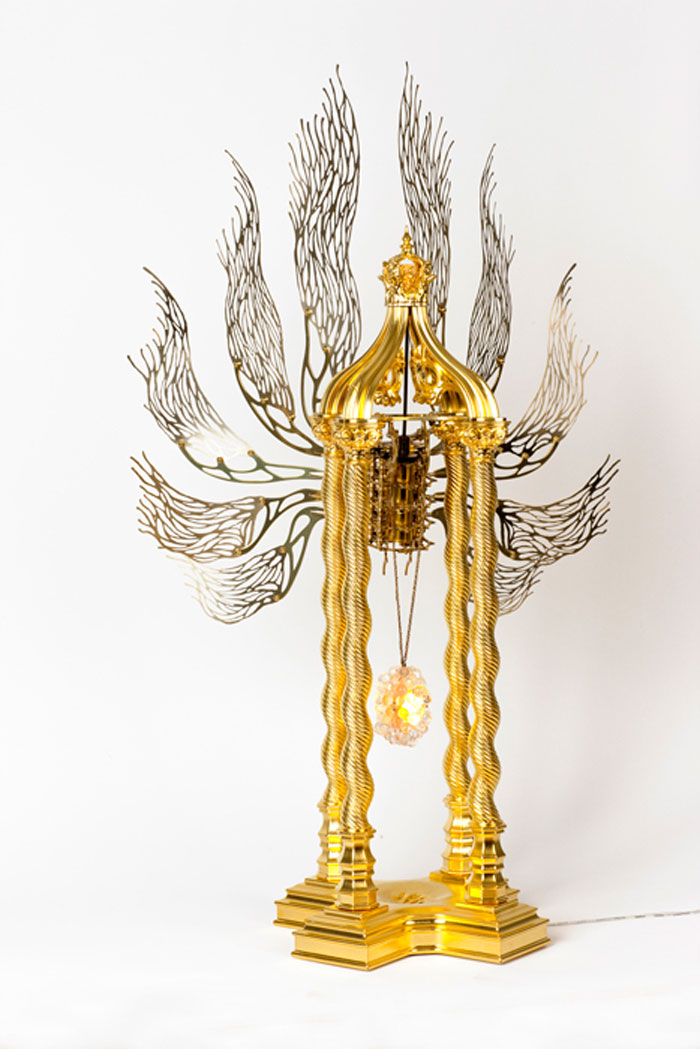 Choe U Ram / Temple Lamp / 82(h)x36(w)x50(d)cm / 2013 /
metallic material, machinery, 24k gold leaf, glass, resin, CPU board, motor, LED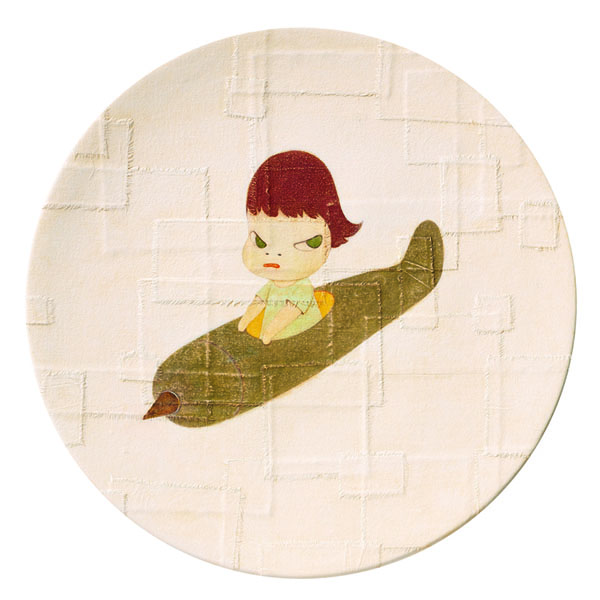 Yoshitomo Nara / Kai-Ten /55x55x10cm / 2001 / Acrylic on canvas GFRP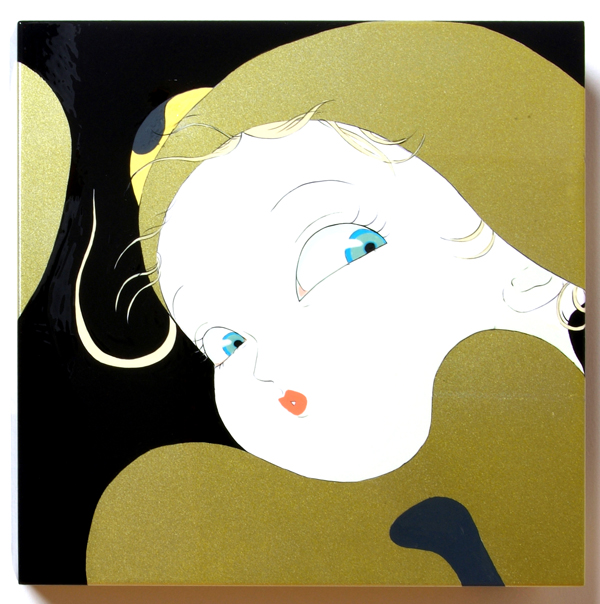 Yoshitaka Amano / Youth girl / 50 x 50 x10cm / Automotive paint and acrylic on aluminum panel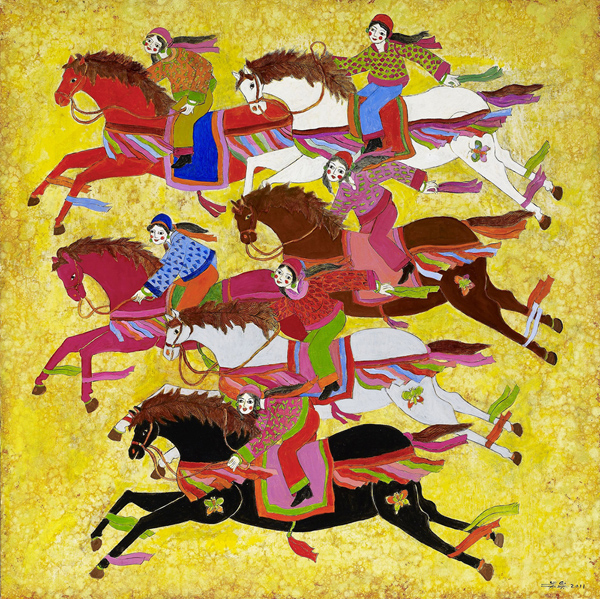 Wu Hao / Horse Racing / 128x128cm / 2011 / Oil on Canvas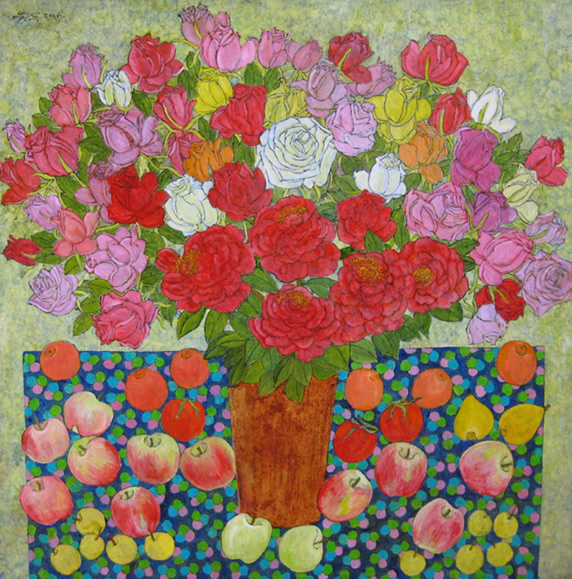 Wu Hao / Affection / 100x100cm / 2008 / Oil on canvas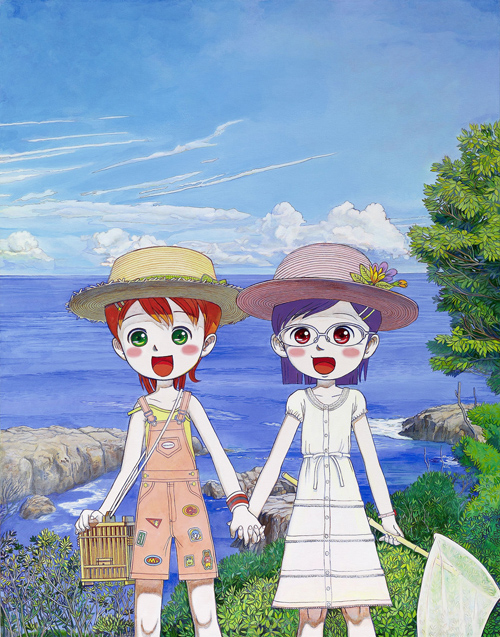 Mr / Hiromi and Nau's Summer / 117.5x91.5cm / 2007 / Acrylic on canvas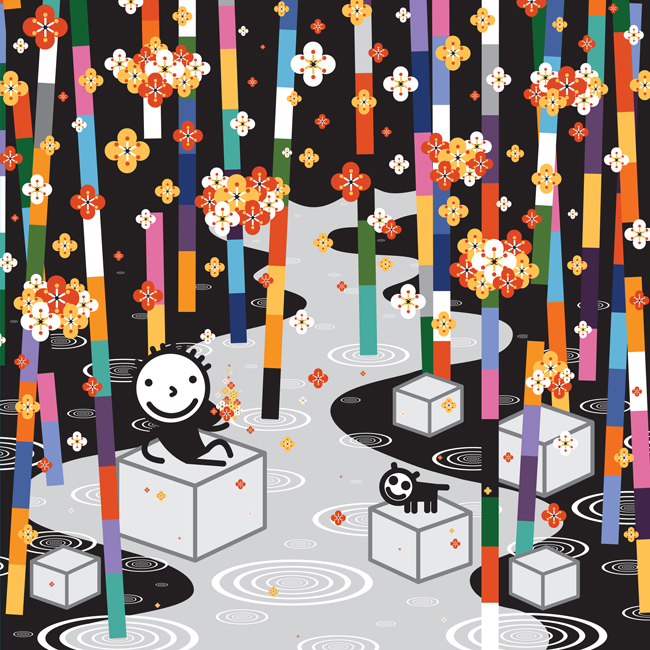 Kwon Ki soo / Silver river II / 130x130cm / 2008 / Acrylic on canvas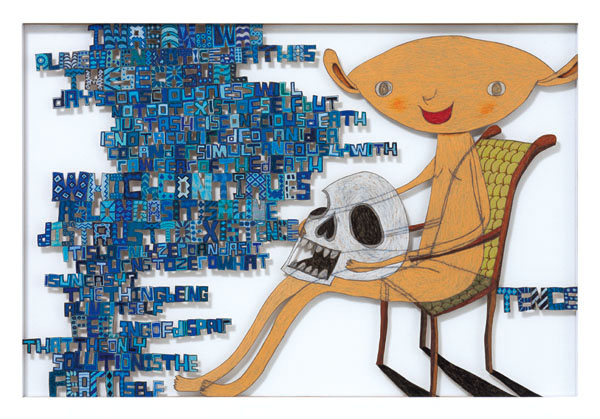 Shintaro Miyake / TENCE / 57x82cm / 2012 / Color pencil on cardboard
Thukral &Tagra / SomniumGenero-aurora / 122cm x 305.5cm / 2007 / acrylic and oil on canvas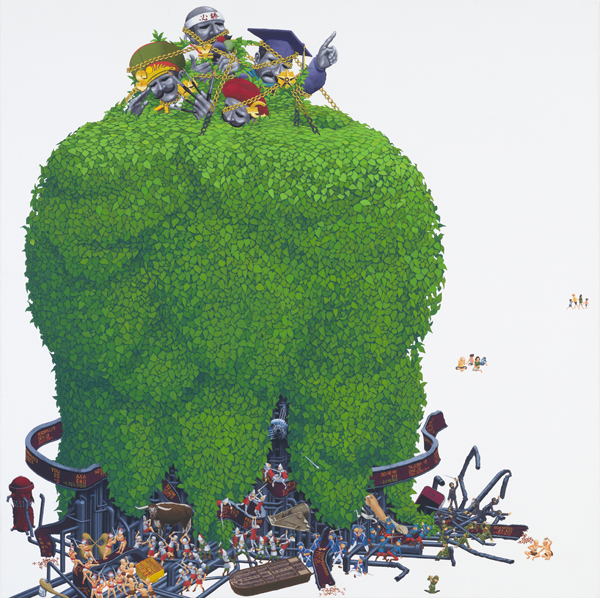 Chiharu Nishizawa / Verdantly Overgrown / 116.7x116.7cm / 2015 /
Acrylic on Canvas

Chiharu Nishizawa / You can get out-a / 120x40cm / 2009 / Acrylic on canvas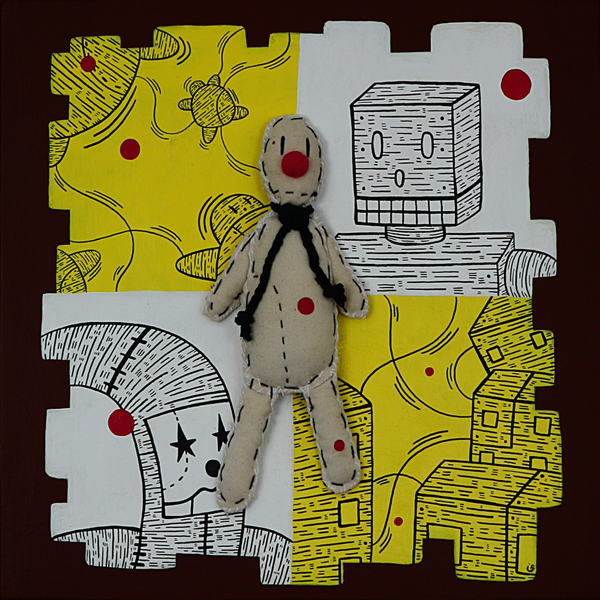 Eddie Kang / In the middle of / 45.5x45.5cm / 2008 / Acrylic, Oil Stick, Ink, Hand-Made Doll on Canvas
Eddie Kang / Storyteller III / 72.5x116.5cm / 2008 / Acrylic, Oil Stick, Ink, Hand-Made Doll on Canvas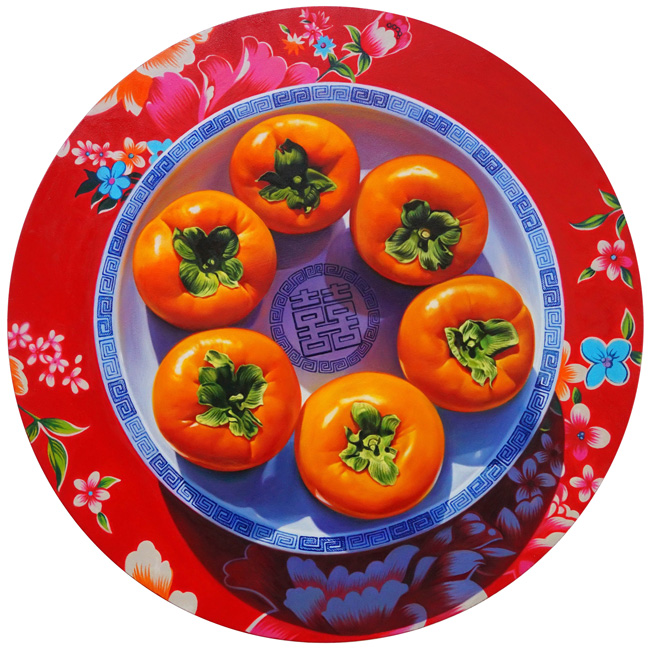 Jang Tarng Kuh / Fulfillment / Diameter 60cm / 2017 / Oil on canvas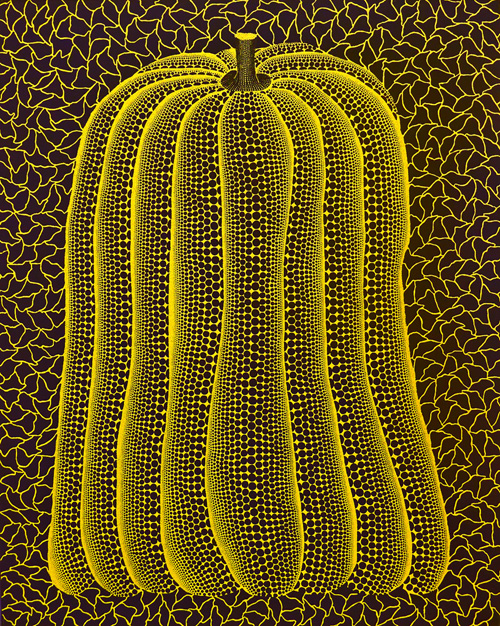 Yayoi Kusama / Pumpkin / 91x72.7cm / 1991 / Acrylic on canvas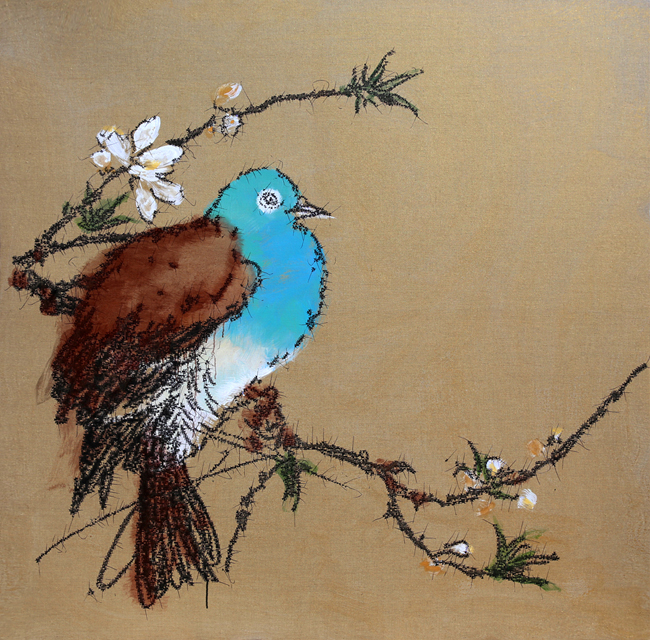 Ye Yongqing / Grand Sight / 150X150 cm / 2014 / Acrylic on Canvas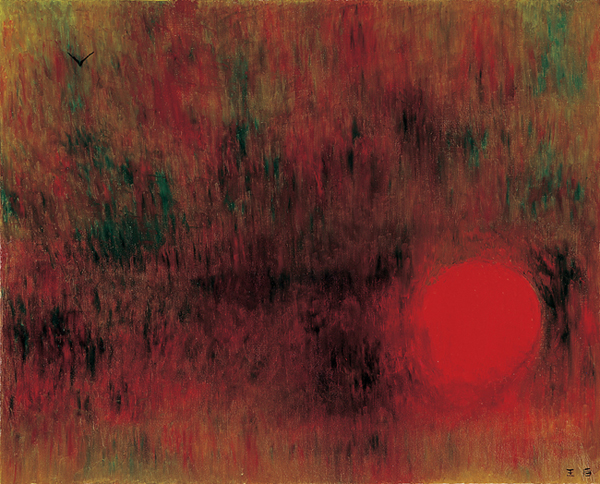 Wang Pan Youn / The Flaming Sun / 130x162cm / 2001 / Oil painting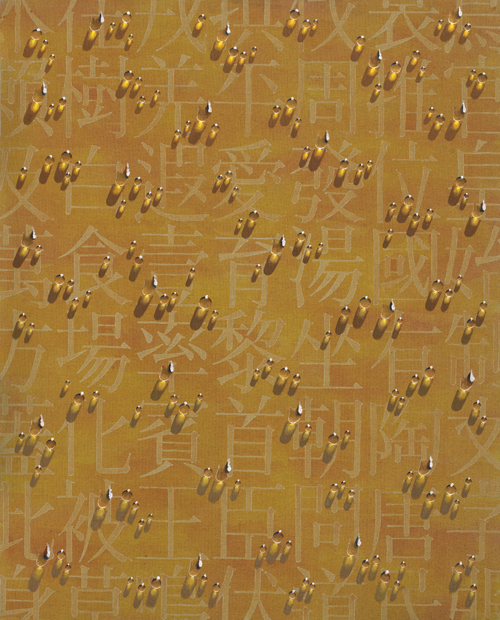 Kim Tschang Yeul / Recurrence STM201606 / 162x130cm / 2014 / Acrylic and Oil on Canvas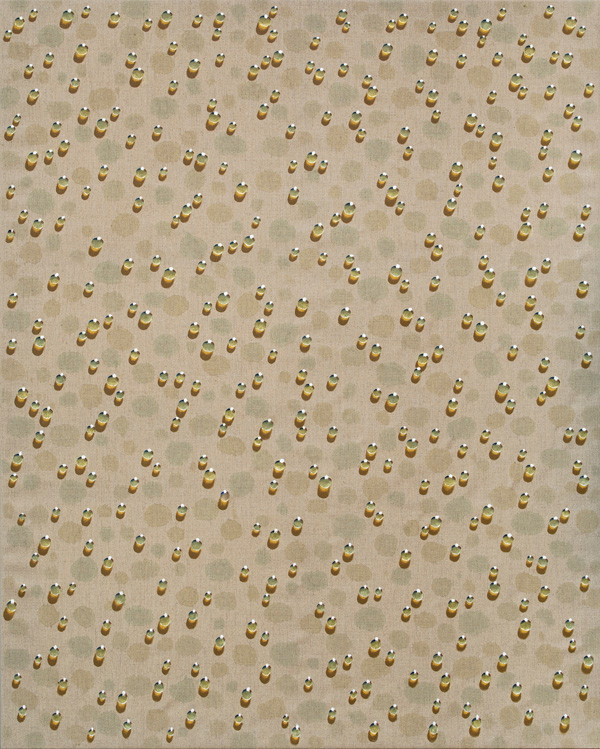 Kim Tschang Yeul / Waterdrops STM 201603 / 162 x130cm / 2016 / Acrylic and Oil on Canvas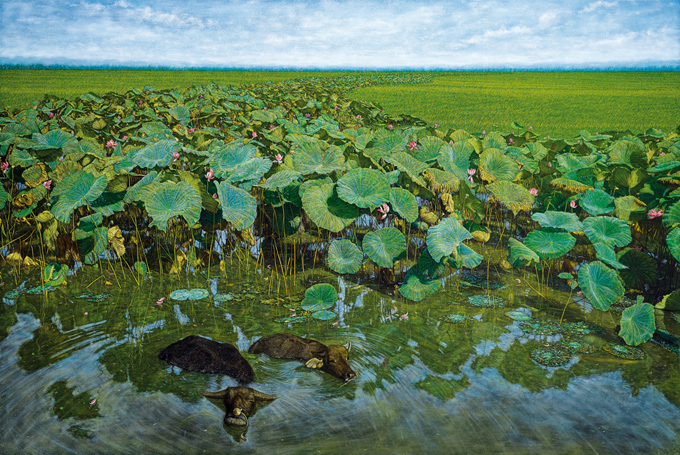 Huang Ming Chang / Leisurely Floating / 130x194cm / 2004 / Oil on Canvas
*Show Room*