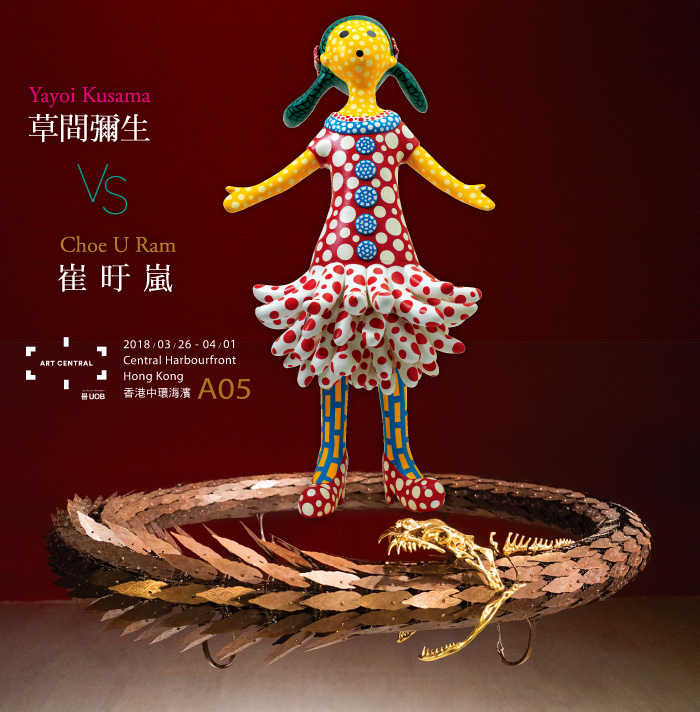 Dialogue between sculptures and fabulous materials combination which echoes the mysterious aesthetic of post contemporary art. Metaphysical Art Gallery is delighted to present two contemporary artists, Choe U-Ram from Korea, who is famous for producing kinetic art and Yayoi Kusama from Japan, who constructs a rare huge sculpture named "Hi, Konnichiwa (Hello)". Futuristic machine obtains human soul and a lovely morning girl sculpture, both artworks stimulate a intense emotion but leave this strong impression to viewer. Both artworks not only maintain the eternal of human history but also contain the evolution of human civilization. Two contemporary artists devote to utilize different materials and delicate perspectives which earned plenty of compliments from the viewer.

Choe U-Ram is famous for 'Anima Machine'. His invention of art starts from kinetic sculpture, it is a visualized creation of time and cosmos energy, which is a perfect blend of mechanical art, mythological esthetics and desire technology. He gives eternal life and soul to the cold machine through literary viewpoint. This year, Metaphysical Art Gallery presents seven artworks by Choe U-Ram, including Ouroboros, which is a snake ceaselessly eats itself, Una Lumino, which dancing with ocean creatures, Merry-Go-Round, which conceals happiness and sadness, and his latest work "Ala Aureus-- Intimus", there are 8 units golden wings moving continuously like dancing butterflies out of the cocoon, casting a golden light with dazzling gestures. The rhythmic fluttering of the alluring wings extending a vitality for life filled with infinite excitement.

Meanwhile, we also display a rare huge sculpture "Hi, Konnichiwa (Hello)!" by Yayoi Kusama. This lovely morning girl heights 268 cm and unlimited dots spread on her skirt. Through this concrete doll, it represents Yayoi Kusama's spirit of abstract art.

Story comes after another story, the one is yet to finish but another one is about going to start.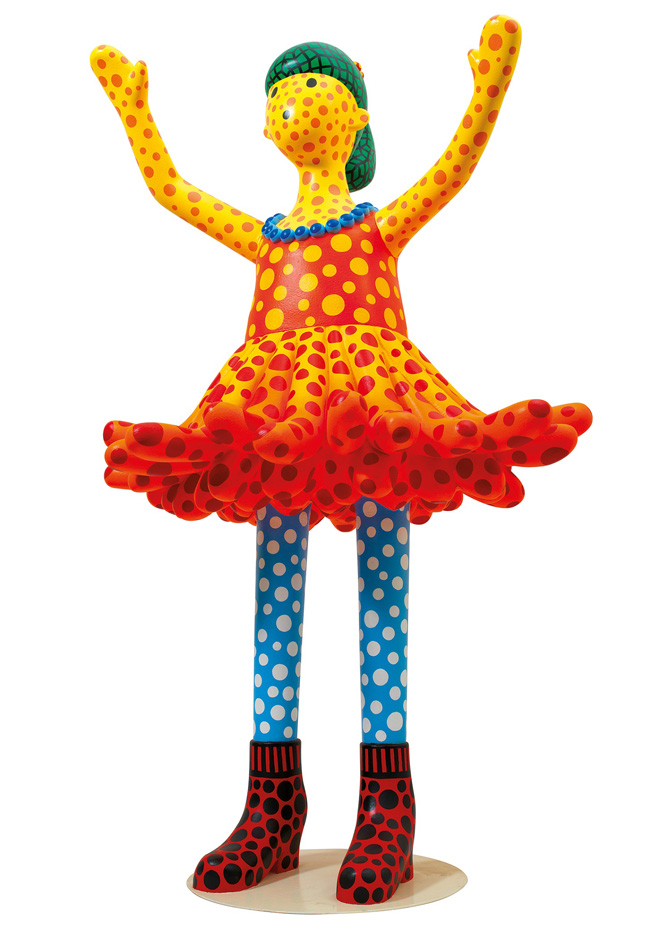 Yayoi Kusama / Hi, Konnichiwa (Hello)! Taka - chan / 2005 / 148x113x268(h) cm / Styrol, metal, paint on specific canvas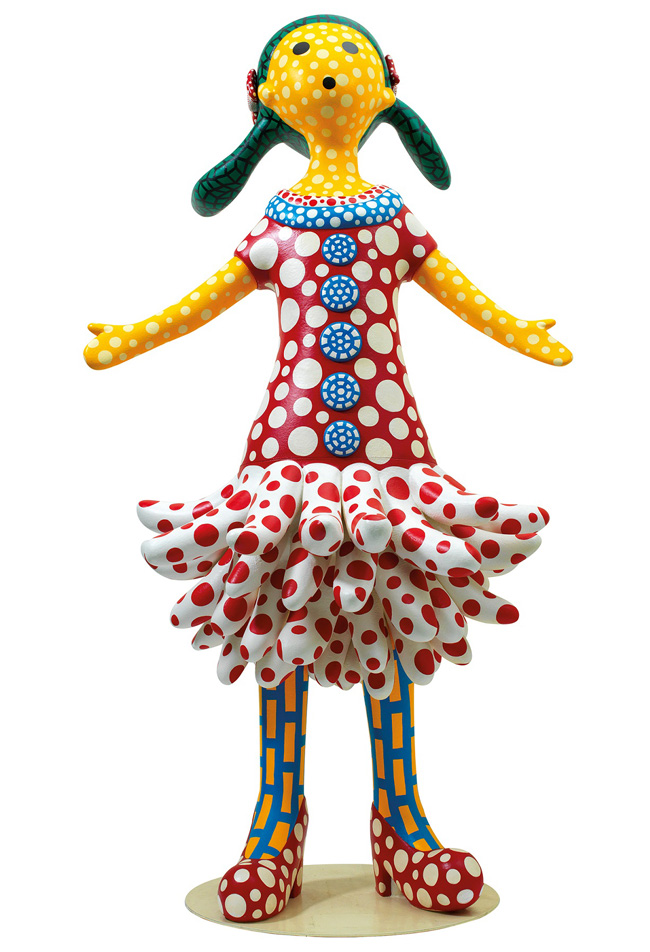 Yayoi Kusama / Hi, Konnichiwa (Hello)! Miiko - chan / 2004 / 143x108x268(h) cm / Styrol, metal, paint on specific canvas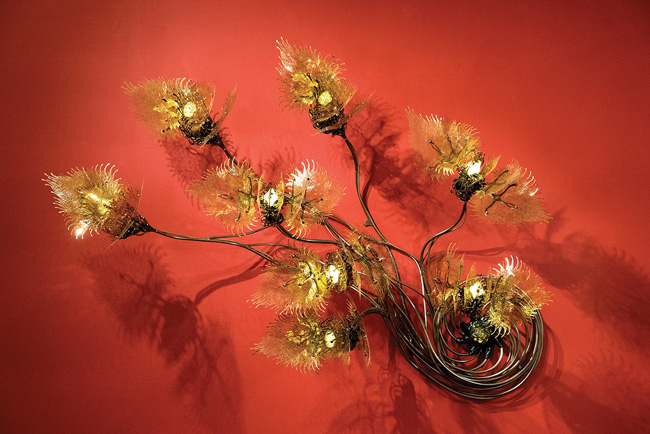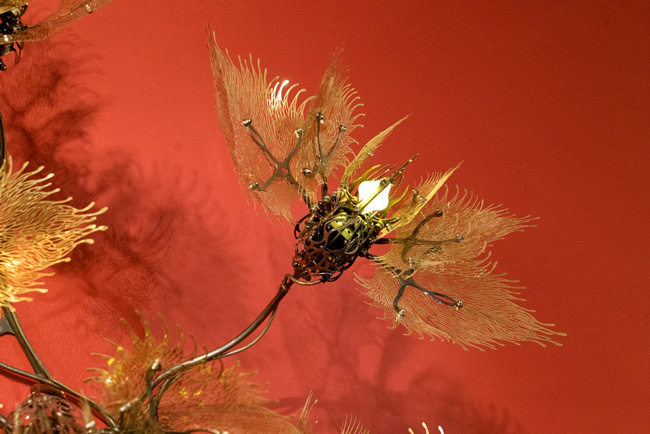 Choe U-Ram / Ala Aureus Intimus / 135(w)x98(h)x60(d)cm / 2017 /
Metallic material, resin, machinery, stainless with 24K gold plated, electronic device (CPU board, motor, LED)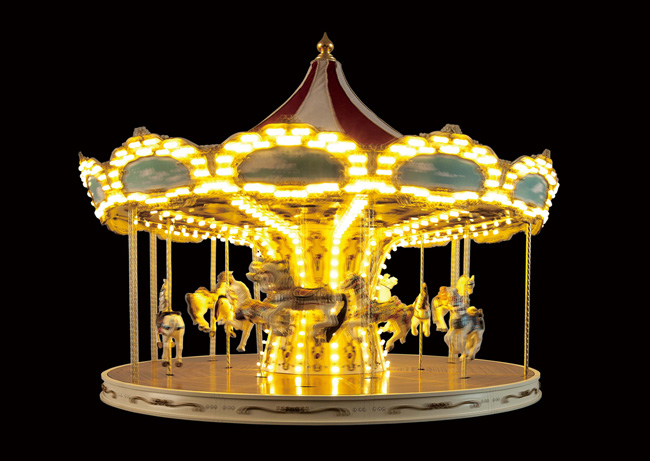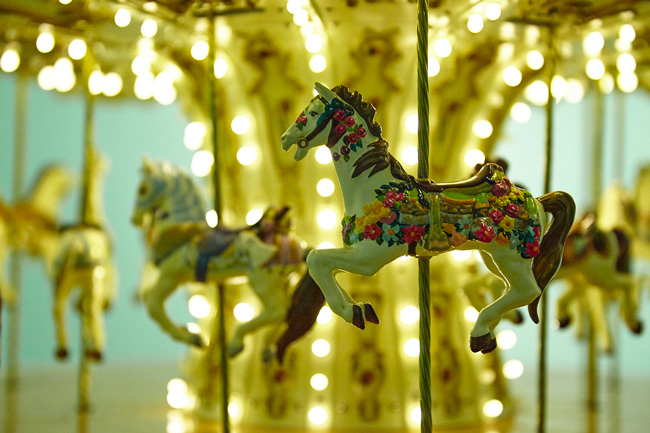 Choe U-Ram / Merry-go-round / 2012 / 190(h)x110(w)x110(d) cm /
Handmade merry-go-round, sound system, metallic material, motor, gear, custom CPU board, LED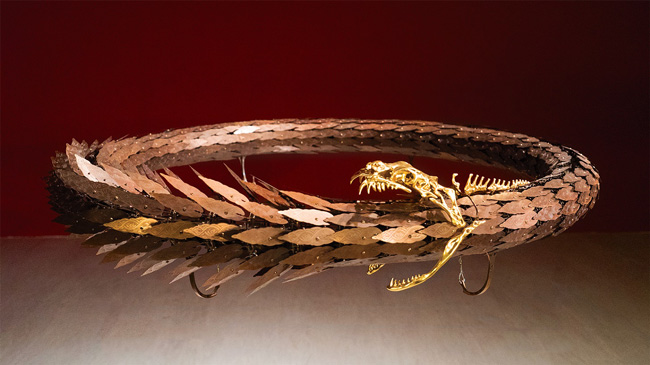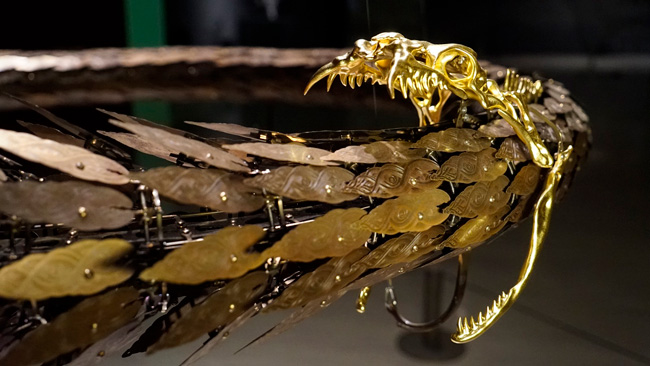 Choe U-Ram / Ouroboros / 2012 / 12(h)x130(Ø) cm /
Metallic material, resin, 24K gold leaf, motor, machinery, custom CPU board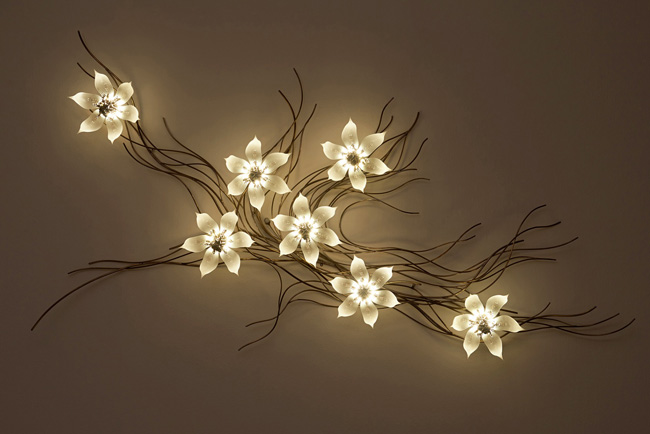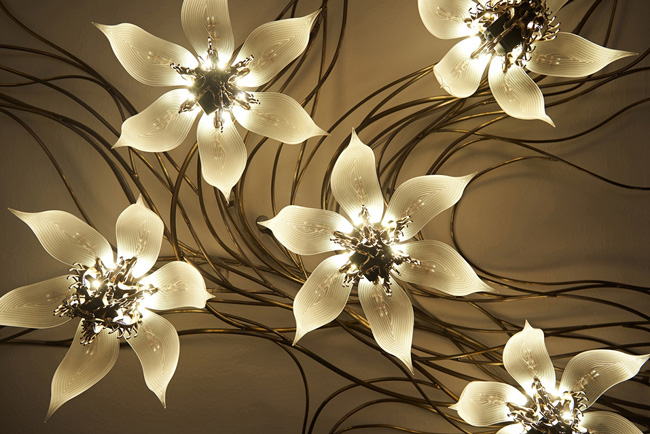 Choe U Ram / UnaLumino Callidus / 265x40x165(h) cm / 2015 /
Metallic material, machinery, electronic device(CPU board, motor, LED), polycarbonate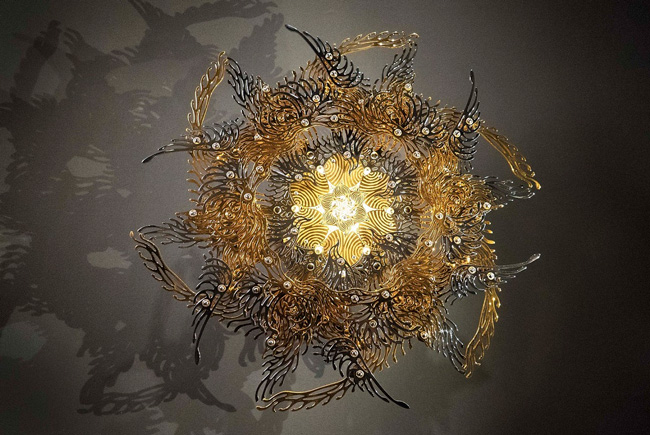 Choe U Ram / Gold Cakra Lamp / 18(h)x55(Ø) cm / 2013 /
Metalic material, machinery, electronic device (CPU board, motor, LED)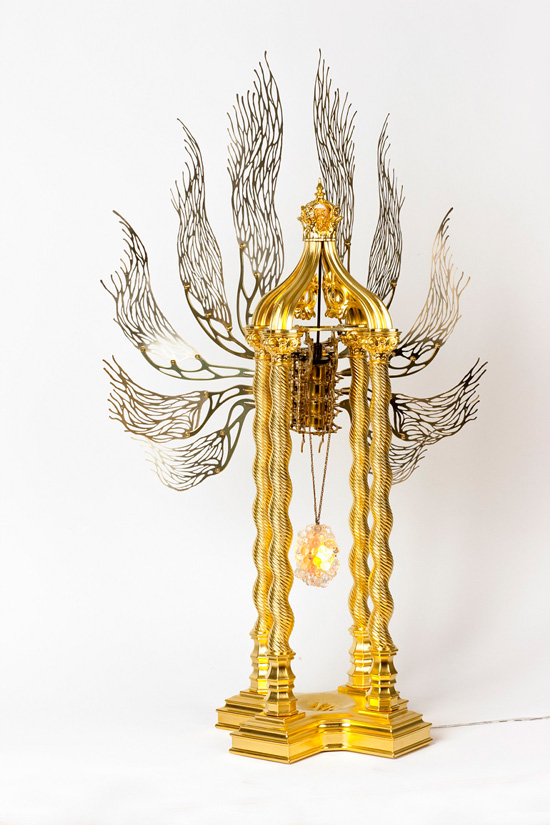 Choe U Ram / Temple Lamp / 82(h)x36(w)x50(d) cm / 2013 /
metallic material, machinery, 24k gold leaf, glass, resin, CPU board, motor, LED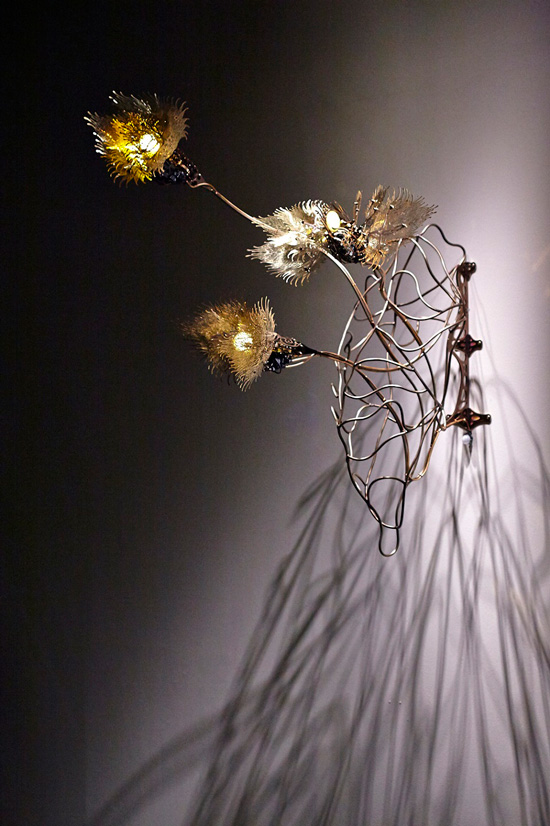 Choe U-Ram / Ala Aureus Insula / 78(w)x85(d)x105(h) cm / 2017 /
Metallic material, resin, machinery, stainless with 24K gold plated, electronic device (CPU board, motor, LED)