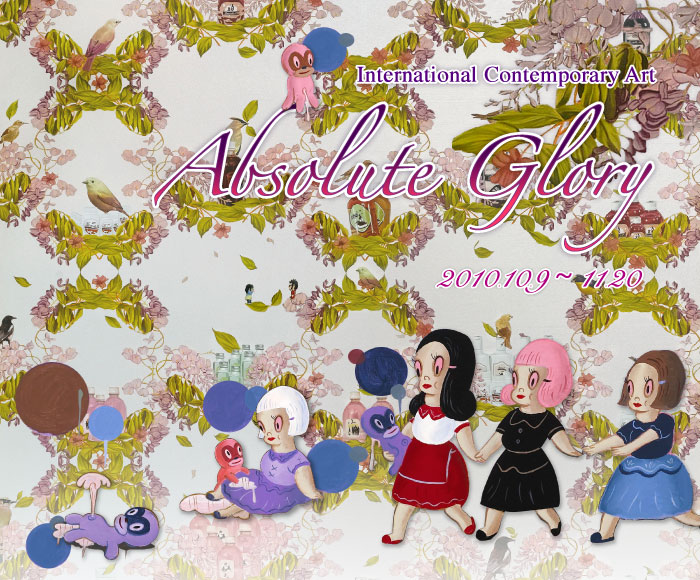 In legends from ancient to modern time, the expressions of art always create unimaginable amazements. With an astonishing glance, a spacing-out moment, or a subtle thought, the attraction of art allows us within limited colors to imagine boundless picture. Nothing about the flying strokes or the elaborative complexity, the artworks are the eternal witness of an era's beauty, and every artist owns the territory and grace that belong to themselves.
This exhibition includes works by Gary Baseman, Thukral & Tagra, Shintaro Miyake, Kwon Ki-Soo, Wang Pan-Yuon, Su Wong-Shen, Kuo Po-Chuan, Wu Hao, Huang Ming Chang, Kuo Jen Chang, Li Ming Tse, Hwang Ji. Gary Basement from the United States uses the collapse of false sweetness in the fairytale to vent the fables of grown-up, such as sex, lust, and desire. At the first glace they look like extremely colorful and sweet characters and figures of cuteness, in fact they are undeniable metaphors for adults. Thukral & Tagra merges fine art and daily life into a unique view, presenting a very rich and humor activeness and modern layers. In Shintaro Miyake's "Fish Tail", the "Miyakian" symbols and stories alternate with vivid pirate totems. Seeking legends in the legends, life committed to fairies, the invasion and greed in the reality are all hidden in the story of the story. In Kwon Ki-soo's "Square Forest", a small boat flows between chromatic glister and shadow; tons of rainbow cubes pile up a splendid fairyland; the rippling of water is the extension of adorable dimples on Dongguri's smile.
Su Wang-Shen utilizes the animal dog as a metaphor to represent the population ecology in Taiwan. His overlooking observation point shows an alternative sense of humor. Huang Ji brews brilliant deconstructionist thinking from mysterious wonderlands of interwoven and complicated images. Li Ming-Ze bases on chivalric fantasies to present the purity of myth and real life in grey, blurring the line between reality and dream. Kuo Jen Chang uses powerful and overwhelming calligraphic lines to satirize the contrast of ancients and moderns, challenging the bottom line of totems and taboos.
Contemporary artists' mature profundity needs no word to explain. Daring or delicate, generous or dense, their uncatchable thoughts are depicted into the eternity of touching moments, within the limited canvas, letting audience fly in the boundless space of imaginations .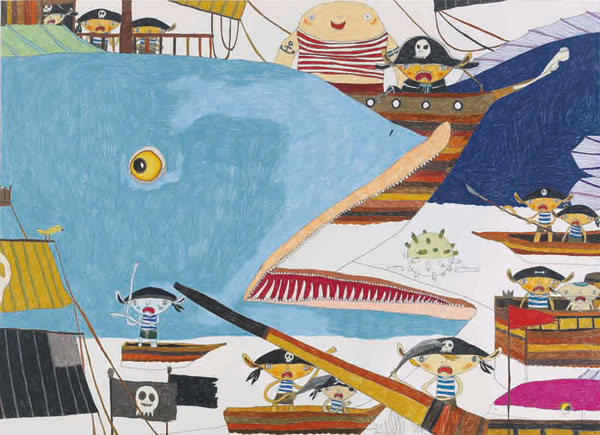 Shintaro Miyake / Fish Tail / 2007 / 78x109cmx3 / Color pencil, pencil on paper, collage, triptych (part 1)
Shintaro Miyake / Fish Tail / 2007 / 78x109cmx3 / Color pencil, pencil on paper, collage, triptych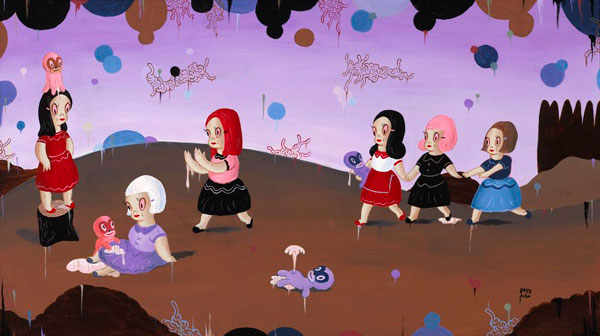 Gary Baseman / The Playground of Creamy Wonderment / 2007 / 74.5x135.8cm / Acrylic on wood panel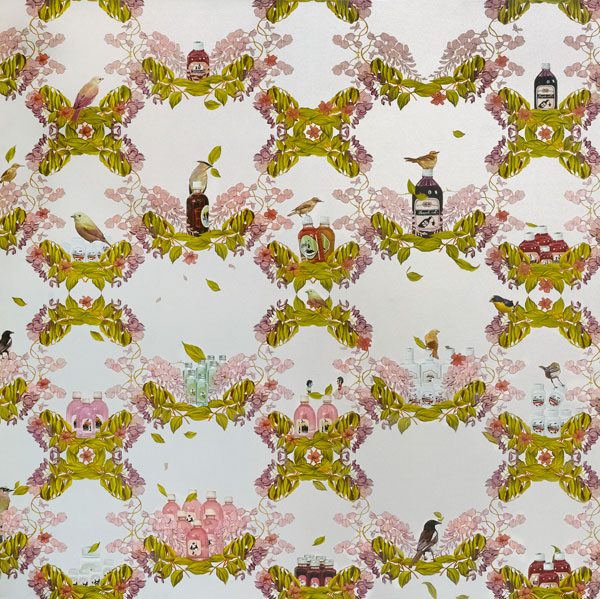 Thukral & Tagra / Life 03 / 2009 / 183 x 183cm / Oil and acrylic on canvas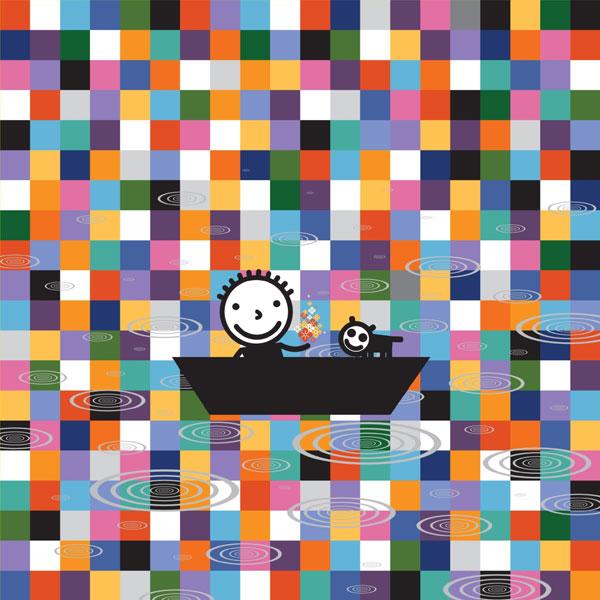 Kwon, Ki-Soo / Square forest II / 2008 / 130x130cm / Acrylic on canvas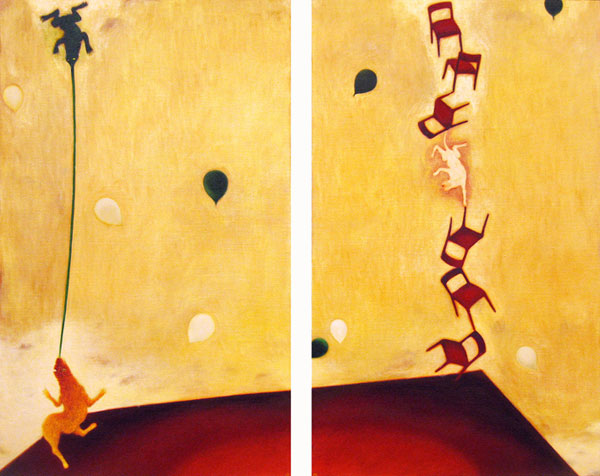 Su Wang-Shen / Parallel Performance / 2008 / 94x57cmx2 / Oil on canvas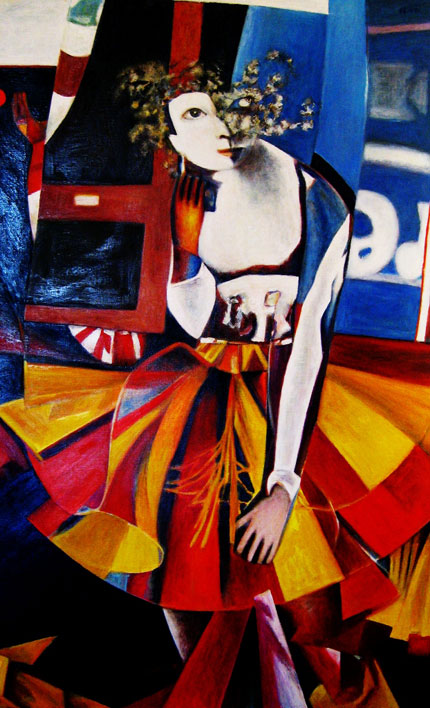 Hwang Jyi / The Puzzle of Women / 1994 / 161x96cm / Oil on canvas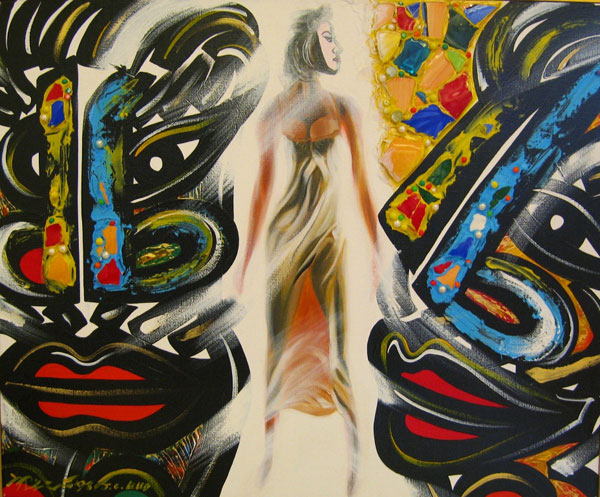 J.C.Kuo / About The Face / 1998 / 50x60.5cm / Mixed media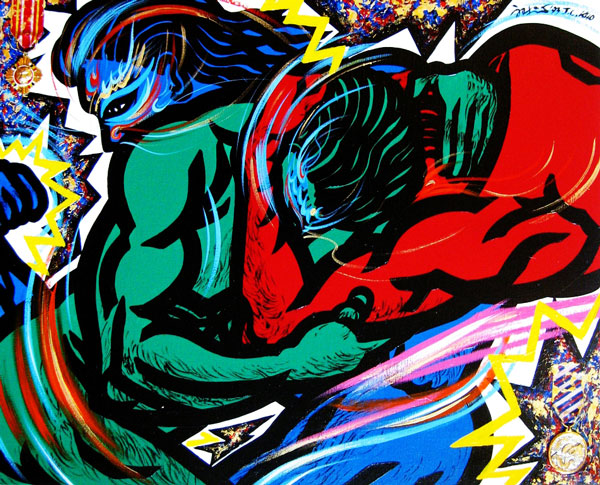 J.C.Kuo / Taiwan Image / 1994 / 52x64.5cm / Acrylic on canvas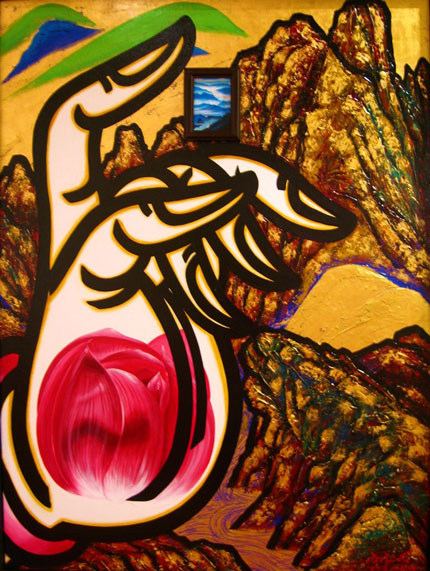 J.C.Kuo / The Smiling of Lotus / 1997 / 130.5x96cm / Oil on canvas

Li Ming-Ze / Playing Between The Palm / 1991 / 94x33cm / Acrylic on wood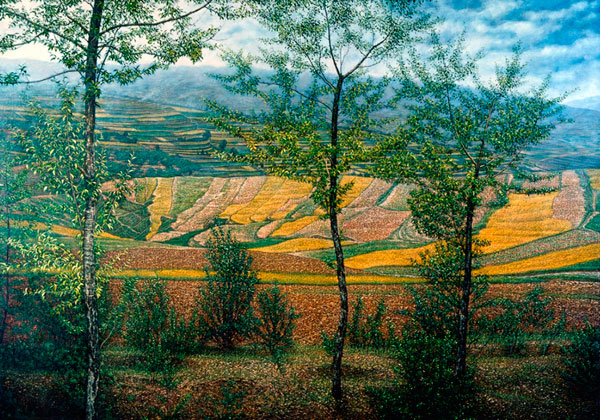 Huang Ming-Chang / The Golden Field / 1995 /140.5x202cm / Oil on canvas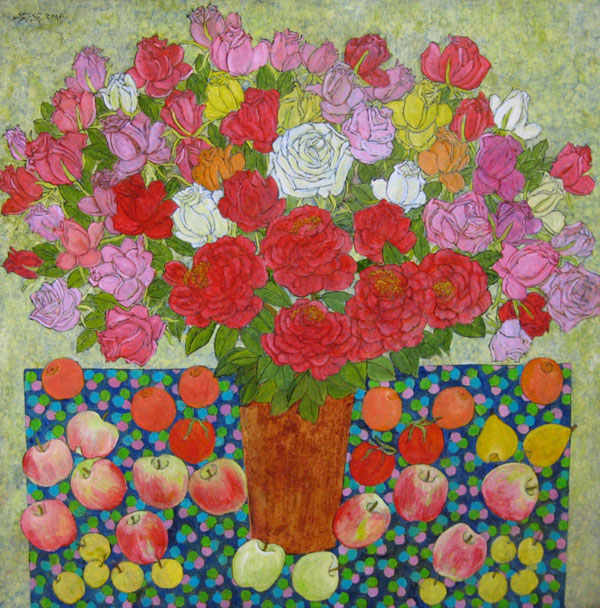 Wu Hao / Affection / 2008 / 100x100cm / Oil on canvas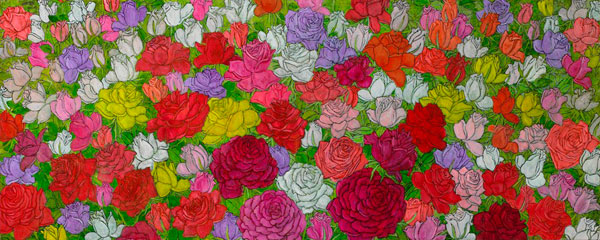 Wu Hao / Blooming Month In The Spring Breeze / 2005 / 64x160 cm / Oil on canvas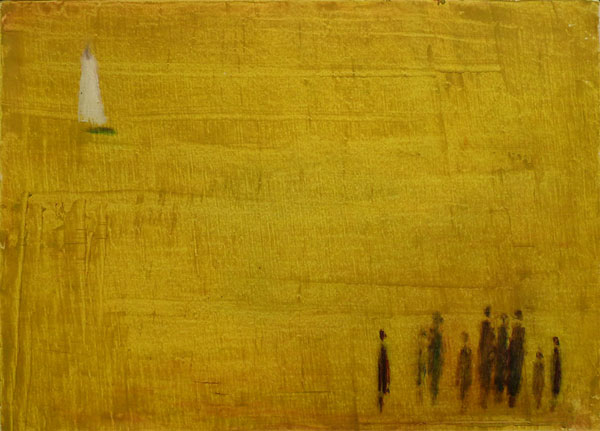 Wang Pan-Yuan / Excepted Your Coming Back / 1995 / 24x33cm / Oil on canvas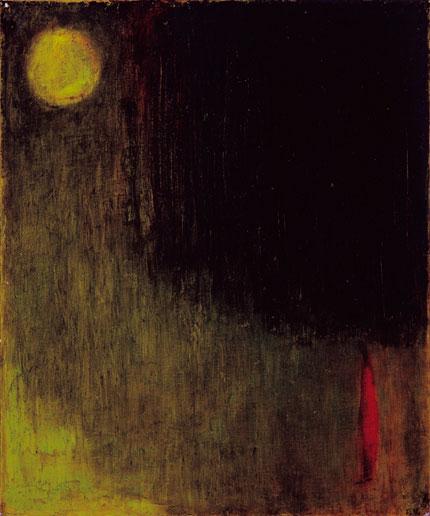 Wang Pan-Yuan / The Moon Light / 1992 / 45.5x38cm / Oil on canvas